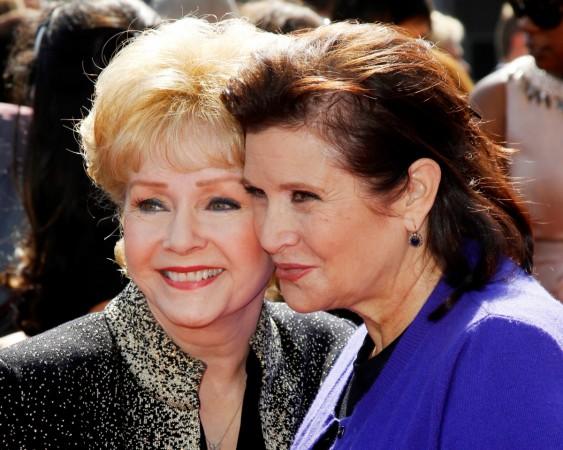 While the film industry and fans were still reeling from the loss that Christmas 2016 brought, here comes another heart breaking news. As we were still recovering from the demise of Pop singer George Michael and Star Wars' Princess Leia, Carrie Fisher, the week witnessed Debbie Reynolds' death as well.
Carrie Fisher, George Michael among the celebrities who died in December 2016
Fisher's mother and actress Reynolds died a day after her daughter death. The 'Singing in the Rain' actress is said to have suffered a stroke, which caused her death. She was 84. The news of her death was confirmed by her son, Todd Fisher.
Revealing details about her death, Reynolds' son shared her last words. Todd revealed to TMZ that as the family was preparing for Carrie's funeral, Reynolds was having a tough time coping with her daughter's death. Prepare yourself with a box full of tissue paper before you read what she said.
I miss her so much, I want to be with Carrie
As she was going about the arrangements, Reynolds expressed to her son, "I miss her so much, I want to be with Carrie." About 15 minutes after she said this, Reynolds suffered a stroke and was rushed to the hospital where she died.
The year 2016 has been a horrific one as many well-known people such as David Bowie, Prince, Alan Rickman and Frank Sinatra Jr, among others died this year. The month of December alone saw more than eight celebrities dying due to numerous health reasons. Fans all over are mourning the death of their favourite celebrities and are hoping that this is the last celebrity death that takes place this year.