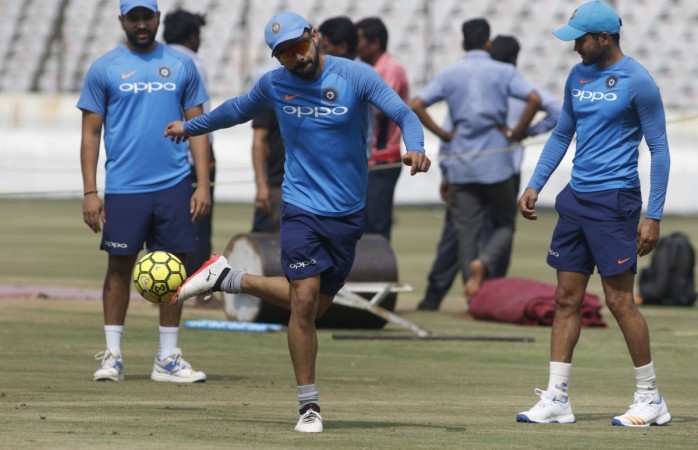 After a disappointing end to the Twenty20 International series last night (October 13), Indian cricketers will showcase their football skills against Bollywood actors in Mumbai at Celebrity Clasico 2017 tomorrow (October 15).
On Friday night, the third and deciding T20I between India and Australia was washed out due to sodden outfield. The trophy was shared with 1-1 verdict.
From Hyderabad, Virat Kohli and some of his team-mates will make a trip to Mumbai for a charity football game.
Also read: Full list of players for Celebrity Clasico
Ahead of the third edition of Celebrity Clasico at Andheri Sports Complex, Kohli revealed who was the best footballer in the team and who he compared himself with.
"Someone asked me what should my FIFA rating be. I said 98. There is no chance of going below that. My shooting is good, my right foot, left foot are good. As a footballer I feel I don't have any weaknesses," the Indian captain told "Star Sports" in a short video posted on Twitter.
He continued, "I can defend, play in the midfield, I can play as a winger, I can be a centre-forward. I can do everything. I have lot of ambitions about football."
When asked who he thought himself as a footballer - Lionel Messi of Argentina or Portugal's Cristiano Ronaldo, he said, "I am only (Cristiano) Ronaldo (in my head). From footballing point of view I am Ronaldo."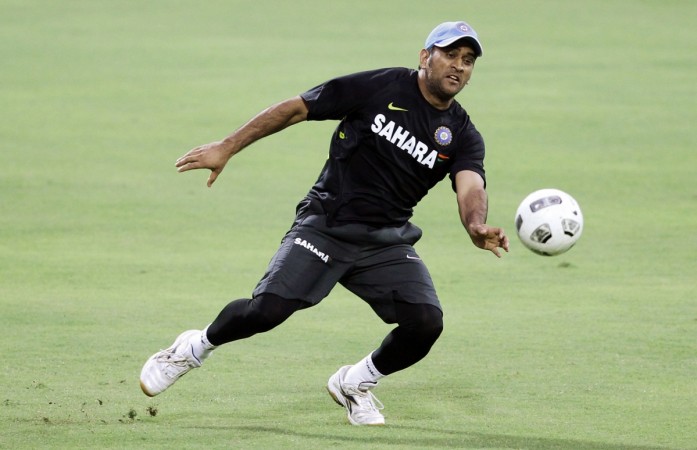 The 28-year-old batsman felt he is good as a winger since he could run fast on the pitch.
"Winger. I would be left winger. Because best part of my game is sprinting and passing the ball accurately to guys who score goals. I like to shoot as well. But if I have to appoint myself for the sake of the team balance, I would play as winger," he said when asked where he would put himself if he was the manager of the team.
On MS Dhoni, he said, "I think MS (Dhoni) would be right winger as he is pretty quick. He can be a centre-forward as well."
The Delhi batsman revealed that Manish Pandey was the best footballer and Dhoni best striker in the Indian cricket team. He said Mohammed Shami was good as goalkeeper.
"Best footballer would be Manish (Pandey). He is playing midfield. He is definitely the best footballer (in the team).
"Best striker is MS. Kedar (Jadhav) is not bad. Kedar has got strong legs, he shoots pretty hard. I shoot well, Manish shoots well. But accuracy-wise MS is the best," he added.
Kohli will lead All Heart FC against All Stars FC, captained by Abhishek Bachchan.