Central Depository Services (India) Limited, or CDSL, and Tejas Networks are two prominent companies to hit the primary market in the next few days. While CDSL public issue opens on June19 and closes on June 21, Tejas Networks initial public offering (IPO) will be available from June 14 to 16.
Further, if the capital markets Sebi revises the guidelines for listing, the shares will be listed on the bourses within four days from the date of closure of the IPO. Currently, the duration is six days.
CDSL is the first depository company to come out with an IPO. The Mumbai-based firm is issuing 3.52 crore shares in the price band of Rs 145 to 149 per equity share, of which 7 lakh shares will be reserved for eligible employees.The issue size is about Rs 521 crore.
"The offer shall constitute up to 33.65 percent of the fully-diluted post-offer, paid-up equity share capital of the company and the net offer to the public would constitute 32.98 percent of the post-offer equity share capital," CDSL said in a statement.
Applicants can invest for a minimum of 100 shares or in multiples of 100, CDSL said.
The IPO is basically an offer for sale by its existing investors — up to 27,217,850 equity shares by BSE Limited; up to 4,775,000 equity shares by State Bank of India; up to 2,174,358 equity shares by Bank of Baroda and up to 1,000,000 equity shares by The Calcutta Stock Exchange.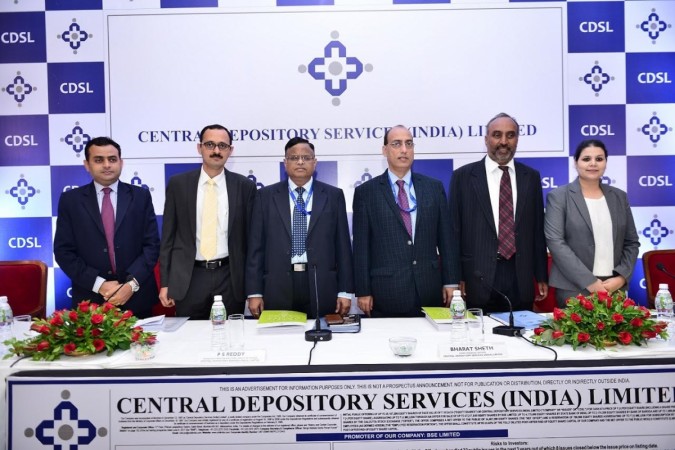 Tejas Networks Ltd. (TNL) is an optical and data networking products company that designs, develops and sells products to telecommunications and internet service providers, utility companies, defence companies and government entities in India and over 60 countries.
The shares are being issued in the price band of Rs 250-257 per equity share and the bid size is a minimum of 55 shares or multiples thereof.
The IPO comprises offer for sale of 1.27 crore shares by existing investors and a fresh issue of shares worth Rs 450 crore, valuing the issue size in the range of Rs 755-776 crore.
TNL faces a slew of initiatives of the Modi government, brokerage Angel Broking said in a note on Tuesday.
"We believe that government's push for 'Digital India' through projects such as the National Optical Fibre Network (BharatNet, where 250,000 gram panchayats would be connected through optical fibres), and Smart Cities will provide better growth opportunities for business. In addition, policies such as 'Make in India' and 'Preferential Market Access Policy' would further benefit TNL's business prospects," it said in its note.
Should investors go for Tejas Networks IPO?
Yes, according to the brokerage.
"At the upper end of the price band, the pre-issue P/E works out to be 29.3x its 2017 earnings, 3.7x of FY2017 Book Value. Moreover, the company's debt free balance sheet post IPO coupled with the government's push for digital India would support the growth momentum. Thus, we recommend a SUBSCRIBE on the issue," Angel Broking said.
Key financials of Tejas Networks Ltd.