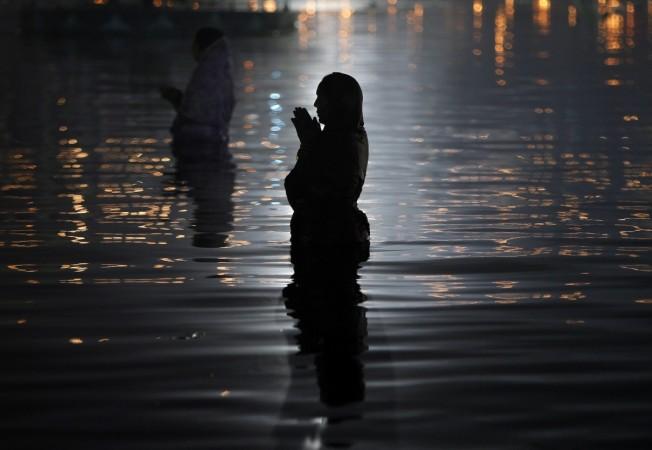 In an incident that has irked many women devotees of the Sri Durga Malleswara Swamy Temple in Vijayawada, Andhra Pradesh, CCTV cameras were reportedly found in the dormitory of the temple on Monday, June 25, morning. The issue caused quite a furore among the devotees, but the temple authorities said that there was nothing wrong with it and that the cameras had been put in place as a security measure.
The incident came to light when a family from Kakinada, who had come to Vijayawada to attend a wedding, booked the dormitories. When one of the women of the wedding party opened one of the dormitories, she noticed a CCTV camera in the room. She then complained about the issue to the temple authorities.
"We were shocked to see that a CCTV camera installed inside a room allotted to women. It is okay if they install cameras in the hall and common utility areas, but how could they install cameras in bedrooms, keeping the privacy of women at stake," a devotee told the New Indian Express.
The women also said that the temple authorities gave vague and weird answers when asked about the cameras. While some said that the cameras were installed in the dormitories by mistake, others explained that none of the devices worked.
Meanwhile, temple executive engineer DV Bhaskara Rao said that there was no ulterior motive behind these cameras and they were installed for security purposes, considering so many people rent these rooms and the safety lies with the officials.
"Devotees come here to take rest. We are responsible for their safety. If they want to change their clothes, they are supposed to go to the changing rooms available on every floor. Devotees should understand that the common room is a multi-purpose room," temple executive engineer DV Bhaskara Rao explained.
Another official is said to have inspected the dormitories and when he had no explanation for it, he reportedly apologised for it and said that the cameras would be removed immediately. Not just that, he also promised the irate women they the temple would take action against those involved.
This is not the first time that the Andhra Pradesh temple has created controversy. The authorities were earlier accused of performing a tantric ritual at midnight and at the beginning of June, barbers, who carried out tonsuring duties at the temple, boycotted their job after a trust board member manhandled one of them, reported Bangalore Mirror.