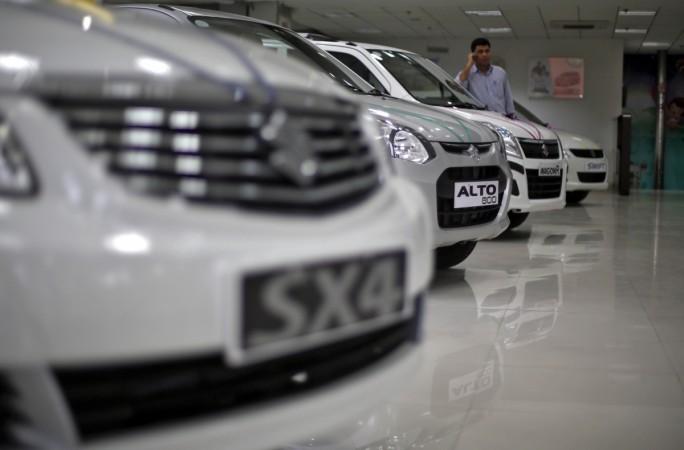 The Competition Commission of India (CCI) has fined 14 carmakers for engaging in anti-competitive practices with a total penalty of over ₹2,500 crore ($420 million).
According to CCI's investigation, these car makers restricted the access to spare parts and accesories, which led to surge in the price of auto-components, impacting 2 crore customers.
"The anti-competitive conduct... has restricted the expansion of spare parts and independent repairers segment of the economy to its full potential, at the cost of the consumers, service providers and dealers," Reuters quoted the statement from CCI's report.
Under the Competition Act 3 (4), an anti-competitive practice is done to prevent or reduce competition. It includes dumping, exclusive dealing, price fixing, refusal to deal, dividing territories; limit pricing, tying and resale price maintenance.
CCI imposed penalty on the following car makers:
| | |
| --- | --- |
| Name | Symbol |
| Honda Motor Co Ltd | 7267.T |
| Toyota Motor Corp | 7203.T |
| Volkswagen AG | VOWG_p.DE |
| Bayerische Motoren Werke AG (BMW) | BMWG.DE |
| Daimler AG | DAIGn.DE |
| Fiat SpA | FIA.MI |
| Ford Motor Co | F.N |
| General Motors | GM.N |
| Nissan Motors Co Ltd | 7201.T |
| Tata Motors ltd | TAMO.NS |
| Maruti Suzuki India Ltd | MRTI.BO |
| Hindustan Motors Ltd | HMTR.NS |
| Mahindra and Mahindra Ltd | MAHM.NS |
CCI has slapped maximum fine on Tata Motors of ₹1,346 crore, followed by Maruti Suzuki at ₹471 core, Mahindra and Mahindra ₹292 crore, General Motors ₹85 crore and Honda India at ₹78 crore.
According to analysts, it is a welcome order for the consumers. "This is the first case in which CCI penalised companies for violating section 3(4) of the competition act dealing with vertical agreements/restraints," Economic Times quoted Vaibhav Choukse, senior Assiosiate (Competition Law and Policy) at Vaish Associate in New Delhi.
But, Mahindra and Tata Motors have said they would challenge CCI's penalty. In this case they would pay a small amount of margin money and challenge the order.
Pointless threat?
There are incidences across other industry sectors where CCI fines have proven to be non-threatening and pending.
In 2012, CCI issued order against 12 cement companies for alleged price control, but the case is still withheld, reported Livemint.
Similarly, no action has been taken against DLF limited after the company appealed against CCI's penalty of ₹600 crore for allegedly abusing its dominant market position in the real estate segment.