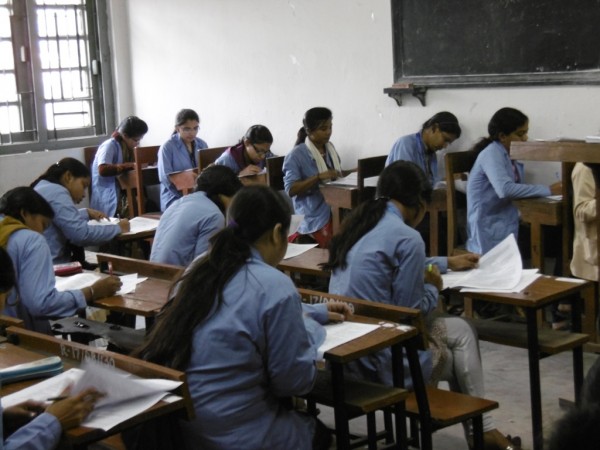 The class 10th board exam, which has been optional for several years, is set to become compulsory from March 2018. The Governing Body, which is the highest decision-making body of the Central Board of Secondary Education (CBSE), approved the restarting of Class 10th board exams on Tuesday.
Students may also have to study an Indian language apart from Hindi and English, until they finish high school.
The weightage of the exams will be based 80% on the board exam and 20% on internal assessments.
For the last five years, the Class 10th exam has been optional. The Continuous and Comprehensive Evaluation (CCE) in 2009, started in the UPA-era, was done to reduce exam pressure on students. However, some educators believe that the CCE wasn't implemented properly.
"A large group of principals, teachers and parents favour the board exam. The CCE provided a chance to identify a student's talent, but that required skilled teachers, which many schools could not get," Ameeta Mulla Watta, the principal of Springdales School, Pusa Road, told Hindustan Times.
The CBSE governing body reportedly wants strict implementation of the third language policy. Students may have to study a third language, which will be an Indian one, and get simple passing marks in them. A foreign language will be treated as a fourth language and hence an elective.
However, educators believe that in the age of globalisation, forcing a third Indian language on students is not warranted.
"We live in the age of globalisation where students are going abroad to study. We cannot make them study only Indian languages. We need to give them options. If someone wants to study an Indian language as a third language, they should. But if someone wants to take up a foreign language, that should be allowed too," said Priyanka Gulati, the principal of Evergreen Public School in New Delhi's Vasundhara Enclave.
Human resource development minister Prakash Javadekar reportedly gave his assent to making the Class 10 boards compulsory a couple of months ago. Ministry sources told HT the three-language formula could also get approval.