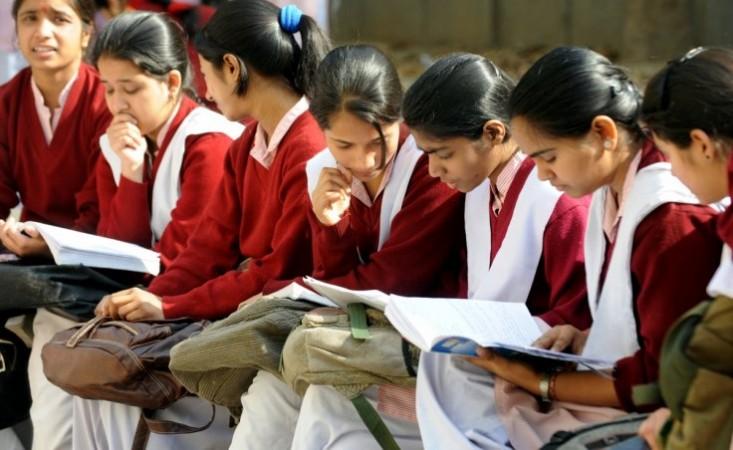 A class 10 student arrived on a stretcher in an ambulance to write the Class 10 Hindi board exam in Jalandhar, Punjab.
Khushi, 15, of Cambridge International School had suffered multiple injuries and fractures to her spine on January 10, when she fell off the fourth floor of her school building. The fall had dashed her hopes to write the ongoing Central Board of Secondary Education Board (CBSE) exams, but her determination and courage paved the way for her to take the exam.
"I have got a new life after the incident and a reason to live, all I will focus on now is positive things around me," Khushi told the Jalandhar Tribune.
Around 20 lakh students are reportedly attending the Class 10 and Class 12 board exams this year. The CBSE has made the class 10 board exams mandatory after a gap of six years.
Here's how she made it
The class 10 student wrote her Hindi board exam at the Kendriya Vidyalaya school in Jalandhar Cantt after reaching the exam center in an ambulance. She was accompanied by her parents.
Khushi's parents sought advice from the doctors on if she could write the board exams. The doctors had initially denied her permission owing to the stress and physical pain, but the teen's persistence and willpower to write the exam eventually had the doctors relenting to her request.
Soon after the parents notified the CBSE officials regarding her decision to attend the board exam, she was provided with a writer and an extra hour to complete the exam.
"Her doctor had initially advised against the strain of taking the exam. But she insisted on appearing for the exam because she did not want to have a gap in her studies. We formally wrote to the CBSE intimating them about her condition. She has been allowed a helper (writer)" Naveen Gupta, Khushi's father told the Jalandhar Tribune.
Despite falling unconscious several times while writing the exam, the girl claimed that her Hindi exam went really well.
Her parents said that although she had written the exam on March 6, her health condition would determine if she would write the upcoming exams. However, she has already started preparing for the computer exam scheduled to take place tomorrow, March 8.