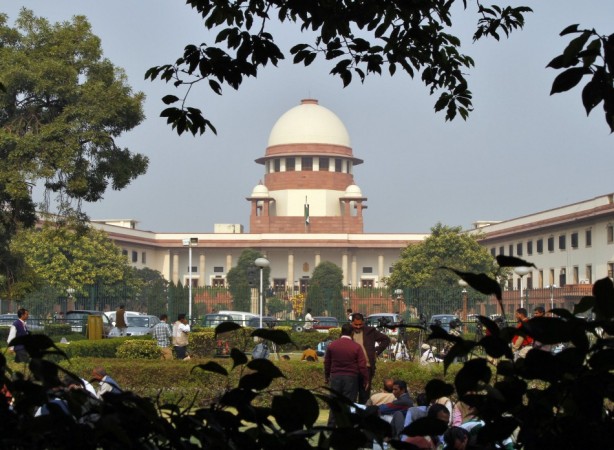 Special Judge of the Central Bureau of Investigation (CBI), Sanjeev Jain appeared furious with officials taking bribes and has threatened them with jail time.
Jain was delivering his judgment in a bribe case of six government officials in Delhi last week and sentenced them to four-year jail for their corruption and also imposed a fine.
"With the passage of time a perception has been made by small section of the society, as if corruption is the safest and shortest way of success which is neither correct nor true. Tolerance to corruption is intolerance to the honesty. Enough is enough. Now, this perception must be repelled," PTI quoted Jain.
"The message should be that corruption is not safest and shortest way to success but its a way to jail. Now the writing on every wall should be 'Jo Bhee Rishwat Khaayega Sidha Jail Jaayega' (Whoever will take bribe, will straightaway go to jail)," he added.
The six government employees, who were held guilty by the judge were from the Union Finance Ministry and are accused of misusing their official positions in the government. They had fraudulently cleared leave travel concession (LTC) bill and caused loss to the Union government.
The six guilty officers are: Lakshmi Chand, SKD Dass Naik, Bale Singh Kasana, Bhagwan Singh, Raghuvender Kumar and J.L. Chopra. Three more accused - Ramesh Chandra Shukla and Diwakar Dixit have since passed away and Purushottam Lal was acquitted in the case.
The convicted officials -Chand, Naik, Kasana, Singh and Kumar have also been asked to pay a fine of ₹ 1 lakh each, while Chopra has been asked to pay ₹50,000. The six officials have been convicted under the Prevention of Corruption Act and other charges of cheating and forgery.
The case against the accused officials was registered in April 2000 by the higher officials in the Ministry. The convicts had fraudulently and dishonestly cleared 44 LTC bills and also withdrew ₹420,321, which was shared among them.