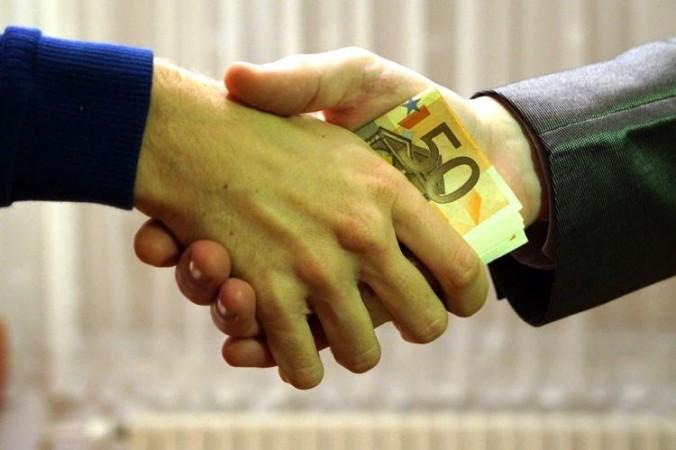 Central Bureau of Investigation (CBI) Special Director Rakesh Asthana — the agency's second in command — has now been charged in a corruption case. He has been named as accused number one in an FIR.
Special director of India's Intelligence Agency RAW Samant Kumar Goel has also been named but not as an accused. The charges stem out of a complaint filed for demanding a bribe from businessman Moin Qureshi who himself was under investigation by the authorities in a corruption case. Asthana headed the special investigation team (SIT) that was probing Goel.
The CBI has come forward with telephone calls, online text messages and a money trail backed up in a statement and have placed it with the magistrate under section 164 of the CrPC, reports Indian Express.
On September 21, the CBI had informed the Central Vigilance Commission (CVC) that Asthana was under investigation. CBI had him in six cases of corruption. The investigative agency also uncovered how Asthana was working toward sullying his boss Director Alok Verma's name by intimidating officials. He allegedly even went so far as to sending "frivolous" complaints to the CVC against Verma, notes the report.
In reaction to these allegations, Asthana reportedly wrote a complaint to the government, wherein he mentioned how Director Verma attempted to interfere in investigations he led, trying to wound his reputation within the CBI.
CBI, however, moved in on Asthana. The Indian Express reports that this was a result of Dubai-based middleman Manoj Prasad's arrest based on Hyderabad-based businessman Sana Satish's complaint, who in turn, was also under investigation by Asthana's SIT.
Satish is reported to have made a statement before the Magistrate on October 4 where he named Asthana, Prasad and Prasad's kin, Somesh Srivastava, giving detailed information on how he paid up to Rs 3 crore to law enforcement officers as bribes over a 10 month period starting December 2017 to keep the CBI off his case, notes the report.
As for Goel, RAW's No. 2 man, he was also reportedly in regular touch with Srivastava and Prasad. While he is not named as an accused in this case, he is still under investigation, notes the report.