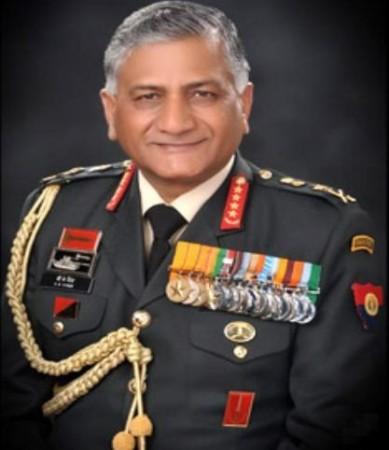 The Central Bureau of Investigation (CBI) raided the homes of two retired Army officials and an official of Vectra Group on Wednesday morning in connection to the procurement scam.
It is reported that the CBI seized some crucial documents related to the case from the raids.
BEML Chairman VRS Natarajan and Vectra Chairman Ravinder Rishi have also been reportedly summoned for questioning by the CBI. It is reported that the CBI has registered cases against Rishi and officials from defence ministry, Army and BEML for criminal conspiracy, cheating and Prevention of Corruption Act.
The CBI on Monday interrogated Vectra chairman Ravinder Rishi for over two hours in connection to the allegation by Army Chief General VK Singh that he was offered Rs 140 million bribe to clear the purchase of 600 sub-standard trucks by an equipment lobbyist.
The Enforcement Directorate (ED) filed a money laundering case against Rishi and his firms on Monday after VK Singh mentioned in his complaint to the CBI that Lt Gen Tejinder Singh offered him Rs 140 million bribe to clear substandard vehicles supplied by Tatra. Tejinder apparently told the Army Chief that he was negotiating on behalf of Rishi as he was 'too scared' to approach him (Army Chief).
The CBI had earlier issued notice to Rishi not to leave India after he skipped the interrogation by the CBI in connection to the scam.
The Army Chief shocked the whole country recently by claiming that he was offered Rs 140 million bribe to clear the purchase of 600 sub-standard trucks by an equipment lobbyist, which made Defence Minister AK Antony to order CBI probe into the scam.
Meanwhile, retired Lieutenant General Tejinder Singh pleaded not guilty and filed a defamation case against VK Singh, accusing him of dragging him into the defence bribery offer controversy. He filed a writ petition requesting the High Court to direct the government of India and the Army Chief to clear his name from the press release, which leveled serious allegations against him.
Tejinder also called for action against Vice Chief of Army Staff Lieutenant General S Singh, Lieutenant General BS Thakur (Director General of Military Intelligence), Major General SL Narshiman (Additional Director General of Public Information) and Lieutenant Colonel Hitten Sawhney (Director, Media) for the allegation.
VK Singh sent detailed complaint of the bribery scam after his first complaint failed to convince the CBI.
(With inputs from IBNS)