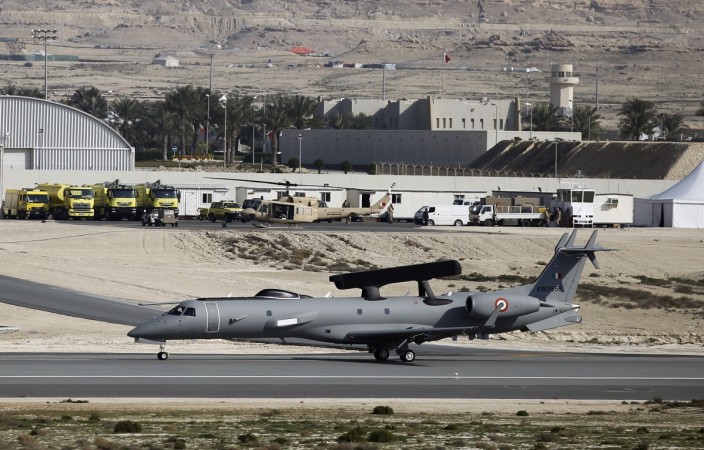 The Central Bureau of Investigation has lodged an FIR naming NRI defence consultant Vipin Khanna as the agent who received commissions to the tune of $5.76 million in 2009 in the defence deal relating to the 2008 purchase of Embraer aircraft.
Vipin Khanna, 87, was previously probed by Indian agencies in 2006 in the oil-for-food scandal and his passport remained impounded for a long period. Vipin's son, Aditya Khanna, was named as the chief recipient of the contracts.
The agency only registered a preliminary inquiry into the Embraer case on September 16 and by October 18 it filed an FIR in a Delhi court and converted it into a regular case.
Khanna has been identified as the beneficiary of the commissions and a Singapore-based company, Interdev Pte Ltd has been identified as the outfit that was used to route the commissions in three tranches via a subsidiary of Embraer. The company Interdev Pte Ltd is as a software consultancy firm incorporated in 2000.
The alleged payoffs went through Austria and Switzerland.
The Ministry of Defence handed over the deal's documents and agreements to the CBI after allegations had surfaced in the Brazilian press. US Securities and Exchange Commission (SEC) in 2013 was first to allege that kickbacks were being paid by the aircraft manufacturer in several countries including India. The reports suggested that kickbacks were paid in India in the $210 million-deal for purchase of three Embraer-145 aircrafts.
CBI has reconstructed the timeline of the negotiations in its FIR. The purchase and customisation of the aircraft with airborne early warning and control (AEW&C) systems was cleared in 2004 and the deal was formally signed in 2008.
The Brazilian aerospace company was the sole tender for the deal. Before formal signing, the company had entered into a pre-tender integrity pact with DRDO (Defence Research and Development Organisation) that prohibited any commissions being paid to agents.
Two Embraer platforms were delivered to India in 2012 and the remaining one in 2015 for eventual use by the Indian Air Force.
CBI is planning to send teams to Brazil, USA and other involved countries to close in on the money trail and send LRs (Letters Rogatory) for assistance.