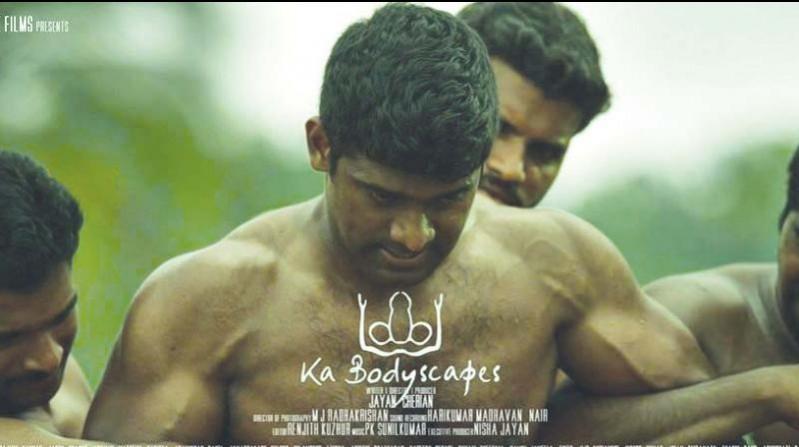 The Central Board of Film Certification (CBFC) has denied certification to Jayan K Cherian's Malayalam film, Ka Bodyscapes, glorifying the subject of gay and homosexual relationship. This is the second movie to be refused certification in a week's time after Alankrita Shrivastava's Lipstick Under My Burkha.
Filmmaker Jayan K Cherian took to his Facebook page to reveal the news about the CBFC refusing to give certificate for Ka Bodyscapes. He shared the letter from the CBFC on Thursday and wrote: "It is official, Mr Pahlaj Nihalani (CBFC Chairperson) put the final nail in my coffin."
As per the letter from the CBFC, Ka Bodyscapes glorifies gay relationship and portrays Hindu religion in a derogatory manner, which will hurt the sentiments of the community and may cause law and order problem. The movie has abusive language and it shows a Muslim woman in bad light. These are the reasons why the film has been refused the certifications. Here is the letter:
"The second Revising Committee felt that the film is glorifying the subject of gay and homosexual relationship, nudity accentuating vital parts of male body (in paintings) in close shots in the whole movie. The film is explicit of scenes offending Hindu sensibilities depicting vulgarity and obscenity through the movie. The religion of 'Hindu' is portrayed in a derogatory manner especially Lord Hanuman (shown in a poor light as gay) which may cause law and order problem in the society. The film contains posters depicting homosexuality throughout the movie and derogatory remarks against women. Abusive language is used in most of the places and also a female Muslim character is shown masturbating. The film has references to Hindu organisations indirectly which is unwarranted. The film is 'Refused' under the Guidelines 1(a), 1(d), 2(vii), 2(viii), 2(ix), 2(xi), 2(xii), 2(xiii), 2(xvii), 2(xviii) and 3 (1).
The film tells the story of three young people - Haris, a gay painter; Vishnu, a rural kabaddi player, and their friend, Sia, an activist who refuses to conform to dominant norms of femininity, and who struggles to find space and happiness in a conservative Indian city.