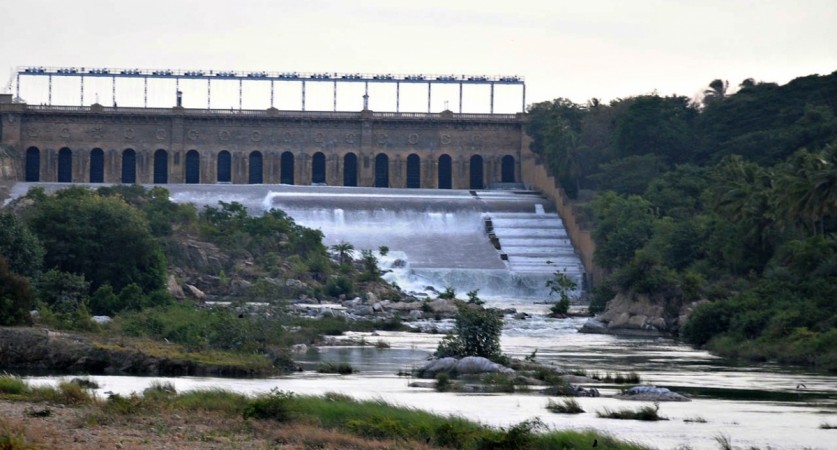 Karnataka Chief Minister Siddaramaiah on Saturday told PTI in New Delhi that his state would be unable to release Cauvery water to Tamil Nadu for now.
This is part of the ongoing tussle between Karnataka and Tamil Nadu over water from the Cauvery river, to which both states lay claim.
Here are the details over fresh dispute erupted between Karnataka and Tamil Nadu over the Cauvery river water:
On Saturday, TN Chief Minister E Palaniswamy urged his Karnataka counterpart to release at least 15 tmcft of Cauvery river water to Tamil Nadu— 7 tmcft could be released immediately while the other 8 tmcft could be released within a fortnight, he wrote in a letter.
Siddaramaiah, however, replied on Saturday: "We do not have sufficient water and it is not possible for us to release water to Tamil Nadu. The Cauvery verdict will come next month and we expect it to be in our favour."
Until Friday, the storage in TN's Mettur Dam had drastically come down to 21.27 tmcft, of which just 16.27 tmcft was usable — which is grossly inadequate for standing crops and drinking water, Palaniswamy had said in his letter.
While the Supreme Court will be announcing a verdict in the long-running Cauvery dispute by next month, the Cauvery Water Dispute Tribunal (CWDT) had earlier clarified that the state of TN has the right to receive 192 tmcft of water in a year. However, Karnataka till January 9 had released only 111.647 tmcft, leaving a deficit of over 60 tmcft.
In the year 2016 the two South Indian states had witnessed major protests over this water dispute, which had taken a toll on people as violent protesters blocked major streets and highways connecting Karnataka and TN.
Several vehicles, specifically the government-owned buses from both the states were set ablaze.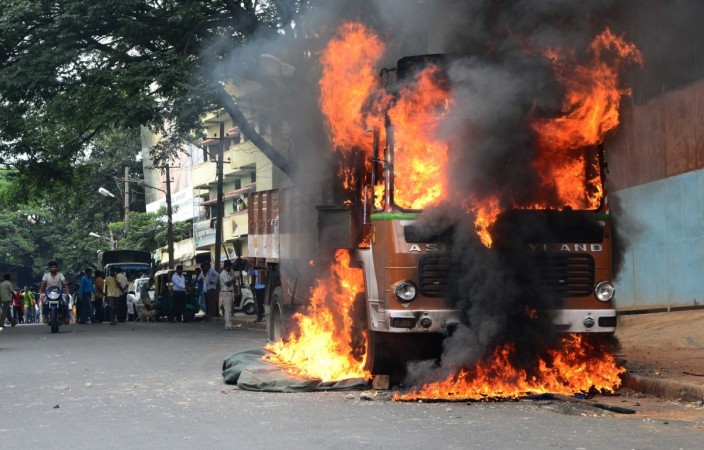 Palaniswamy in his letter also referred to the crop season of Karnataka and said Karnataka's Cauvery basin has over 45 tmcft of water storage in four major reservoirs.
"After reserving the minimum needs of drinking water supply and perennial crops, Karnataka can release at least 15 tmcft to Tamil Nadu to make up a part of the shortfall (68.224 tmcft), which is required to meet the crucial needs of the standing crops in the Cauvery delta," Palaniswamy's letter read.
He also pointed out at, though the northeastern monsoons did help in Samba (a strain of rice grown in TN) cultivation this agriculture season initially, but as the monsoons intensified further, most of the crops were destroyed by October-November 2017.
A three-judge bench in September 2017 had reserved its verdict on the 22-year-old Cauvery dispute, considering the appeals by Karnataka, Tamil Nadu and Kerala against the 2007 order of the CWDT.
As of now, the CWDT's order over the sharing of Cauvery water between the three South Indian states is intact, while the dispute is likely to see its conclusion by February.
Siddarmaiah on January 13 expressed hope ahead of the Supreme Court's verdict. He said he was expecting a "favourable order" by the court.