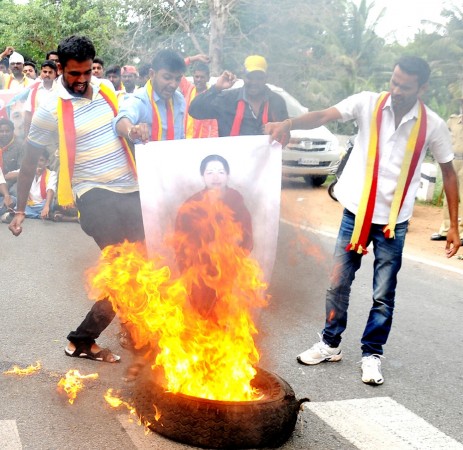 Normal life in Karnataka was badly affected as businesses and transportation were hit severely during the state-wide bandh call given by several Kannada groups. The bandh remained successful to a large extent. However, despite the strike, many IT companies continued to work without drawing the attention of people.
Many software companies remained shut but ensured to make their employees work from homes. "This is the second bandh in the state in less than 10 days and my company was not willing to give me off. Hence, it asked the employees to work from their homes," said Srikanth, who works in a leading multinational company.
Surprisingly, a few companies decided to take risk by making employees work secretly in their offices. While main entrances were closed to give an impression that the offices were closed, employees continued their usual work inside the offices.
Unfortunately, some of the companies were caught by Kirik Keerthi, a popular social commentator and activist among net-savvy Kannadigas. He, along with some pro-Kannada activists, visited a couple of companies and ensured that they support the bandh. A leading cab company, a few big software firms, a private bank and a few BPOs offices were successfully shut by them.
Sources said that IT companies in Marathahalli, Hebbal and a few other places worked like usual. "There were two options before us – either you work today like usual or take holiday and compensate it by working on Saturday. So, nobody was willing to work on weekend. Hence, many of us decided to work like usual," said an employee from a software company located in Koramangala.
Pro-Kannada groups had called for a complete bandh against Supreme Court's directive to the state government to release 15,000 cusecs of Cauvery water per day to Tamil Nadu for 10 days.