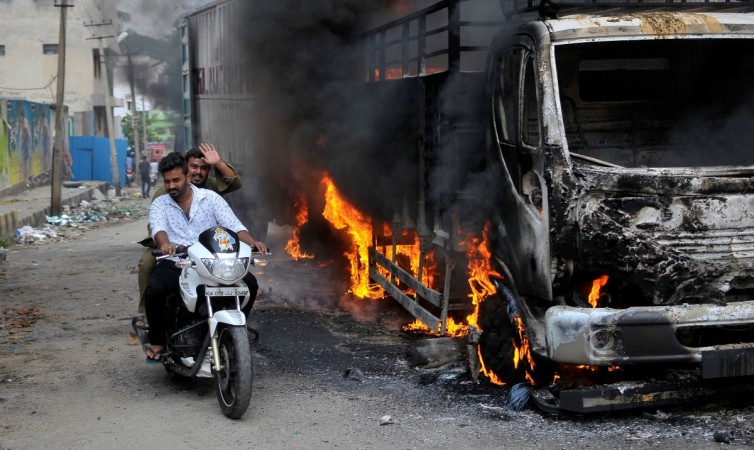 Indian Information Technology firms such as Infosys, Tata Consultancy Services and Wipro declared a one-day holiday in Bengaluru due to rising tensions over the Cauvery water sharing between Karnataka and Tamil Nadu.
"Wipro Limited has declared a holiday for employees in Karnataka on Tuesday, September 13. In lieu of this holiday, Saturday, September 17 will be a working day for offices of Wipro Limited in the state. Business Continuity Plans have been invoked to avoid disruption to mission critical projects," a Wipro spokesperson was quoted as saying by the Economic Times.
According to reports, Cognizant also declared a one-day holiday. The announcement of the holiday comes after two consecutive Friday's of bandhs. The capital city of Karnataka is India's major IT hub and work disruptions could affect the revenues of the IT companies.
Banks across the city remained closed for three days. For instance, last Friday was declared a bandh owing to the Cauvery river dispute. The following day, banks remain closed due to bank holiday (second Saturday's are holidays). This led to a three-day bank holiday in the state, which led to disruptions in the banking sector.
On Tuesday, due to Bakrid the bank branches remain closed.
The retail sector, along with the BPO sector and IT services, accounts for the biggest organised sector in Bengaluru. The retail sector took the biggest hit. Collectively, the three sectors support about one million jobs. By 3 p.m. on Monday, all shops had shut down. Private companies including cab hailing services such as Ola and Uber had suspended their operations as they did not want to draw the ire of the mobs.
The apex court on Monday had issued a fresh order on the Cauvery water dispute. The Supreme Court directed Karnataka to reduce the quantum of water supply to Tamil Nadu. Karnataka and Tamil Nadu utilise the water of the Cauvery river flowing through the states for irrigation and drinking purposes. The current situation arises over disagreement on who will get how much water.