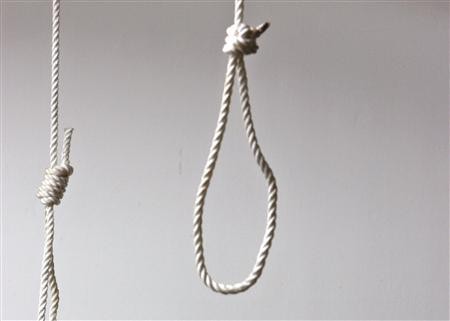 In an apparent attempt of honour killing, a 15-year-old girl's father and brothers hanged a teenager boy and poisoned her after they caught the duo in a compromising position in the girl's house in Uttar Pradesh's Moradabad district.
On Monday morning, Sushma was found unconscious outside a room where 17-year-old Rakesh Singh's body was found hanging by the villagers. Rakesh was found dead, and the girl was admitted to Moradabad district hospital where she is said to be in a critical condition.
SP Prabal Partap Singh told the Times of India that the "teenagers were in love" and when the girl's family found them together in a room, they killed the boy and poisoned her.
The Bhartal villagers reported the incident to the police after they heard someone screaming for help from the girl's house. However, by the time villagers reached the crime scene, Sushma's father Makhan Singh, four brothers— Sukhveer, Sunil, Sushil and Umaid and her sister-in-law— Rinki, had escaped.
"The Hazrat Nagar Gadi police received a telephone call from the village and reached the spot shortly thereafter. But the culprits had absconded by then," the TOI quoted circle officer RP Singh as saying.
Soon after the incident was reported, police launched an FIR against the six culprits. Meanwhile, the police are waiting for Sushma's statement to confirm if it was an honour killing case. However, Rakesh's father Mohor Singh alleged that the girl's family killed his son to protect their family's honour.
"After they found their daughter with my son in an objectionable condition, they beat him with iron rods and hanged him to safeguard their family's honour," Mohor said.