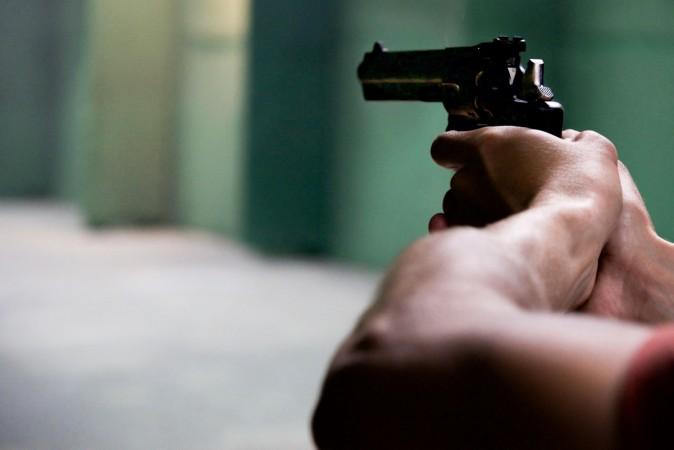 In a chilling footage that surfaced on social media, a masked man was seen extorting money at gunpoint from a couple inside a Punjab National Bank ATM in Indore, Madhya Pradesh. After taking the money from the couple had already withdrawn, the burglar forced them to take more money by threatening to shoot their little child.
Though the incident took place on December 24, 2017, the footage hit the internet only more than a month later.
The CCTV footage shows a masked man wearing an orange shirt, jeans and an orange cap. The accused is seen holding a gun pointed at the father who has his wallet in his hand. They seem to be having a discussion which later resulted in an argument following which the thief points the gun at the child and mother. The mother then tries to protect the child as the father frantically gives the robber cash dispensed from the ATM. As soon as the father gave the money, the miscreant made a run for it.
Nimrit Patel, the victim of the burglary, filed a complaint at the Annapoorna police station in Indore on the same day. It is believed that the robber managed to run away with around Rs 10,000. As per reports, the video is said to be the only evidence that is available for the police to start their investigation.The police are still searching for the suspect and a manhunt has been launched to find the robber.
Here is the video: