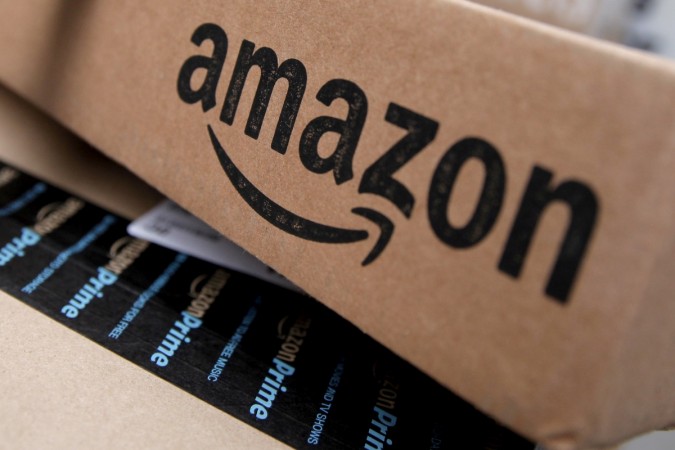 A family in Sacramento, California, received a package they were not waiting for. An Amazon delivery person shocked the customer when she pooped in front of their house.
Nemy Bautista was expecting a delivery from Amazon but instead, he found a pile of feces outside his house. Initially, he thought that a dog might have pooped, but when he checked the surveillance camera footage, he found out that the unidentified woman had pooped, Bautista told Fox News on Friday.
"Shocked," Bautista immediately contacted Amazon to register a complaint against the woman. He said the representative of the company was also "shocked and thoroughly apologized." The representative revealed that the woman "worked as a third party contractor Amazon had hired to make those deliveries."
"I wanted Amazon to come clean it up," Bautista said.
The surveillance camera video shows the delivery woman squatting on the passenger's side door of the truck and pooping into a gutter. She was seen pulling her pants and running to the driver's seat to drive away.
"Amazon.com Why is your driver squatting in-front of my house? Let me give you a hint ... he/she is not tying their shoes. I have it on video," Bautista wrote on Facebook and shared the surveillance camera footage.
He told the publication that an Amazon representative came home to clean the "package."
"He didn't have any gloves, nothing. He grabbed a plastic bag to scoop it up and I told him he couldn't put it my [trash] can. I didn't want it stinking up my can," Bautista said.
Bautista said the representative left the plastic bag near the trash can and he ended up putting the bag in the trash.
He also revealed that Amazon gave him a gift card and said that the driver "has been dealt with."
"This is a third-party provider – anyone can be a driver. It's a lack of professionalism. It's very strange."