The much anticipated Google I/O, an annual developer conference, begins on Wednesday (June 27) in San Francisco. And the good news is that people around the world can catch Google I/O live in action on their browser, tablet and phone.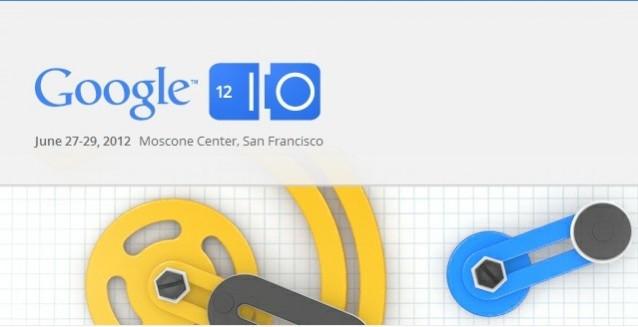 The three-day conference will feature more than 130 technical sessions, 20 code labs and 155 Sandbox partners. Over 40 sessions on Android, Chrome, Google+ and your favorite APIs will be streamed live.
"If you're not here in San Francisco, you can still sign up for one of our 350+ I/O Extended events around the world or tune in to I/O Live to watch the live stream from wherever you are. This year's conference kicks off on June 27 with the first day's keynote at 9:30 a.m. and the second day's keynote on June 28 at 10:00 a.m. PDT, so tune in early at developers.google.com/io to avoid missing the action!" wrote Mike Winton, Director of Developer Relations, in the company's official blog.
People can watch I/O keynote live from their desktop by logging in to developers.google.com/io, or downloading the Google I/O mobile app to access the live stream from phone or tablet.
This year's I/O Live will feature exclusive online content such as backstage interviews, talks with attendees, and a first-look at the coolest demos.
It is reported that Google is launching its tablet during the three-day conference. Google's tablet is likely to feature 7-inches screen size and run on Android 4.1 Jelly Bean accoring to media reports.
According to reports by Gizmodo Australia, the specifications of Google's tablet are - a 1280x800 IPS display, a 1.3Ghz quad-core Tegra 3 processor, a GeForce 12-core graphics processor, and 1GB of RAM. It will have a 1.2 megapixel camera on the front. Battery life is expected to last for 9 hours on a single charge. It may also feature near field communication (NFC) support besides Google Wallet.