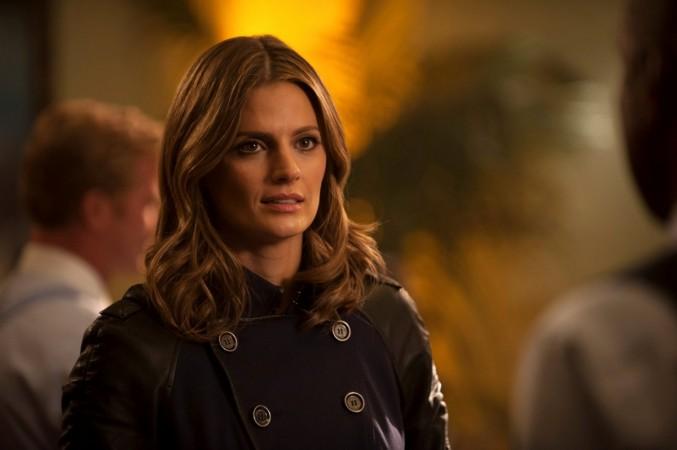 ABC is yet to make an official announcement on the renewal of "Castle" Season 8, but actress Stana Katic does not seem very optimistic about the future of the crime drama.
While interacting with her fans on Twitter, the 36-year-old hinted at the possibility of series finale. When one of her fans asked about the end of the show, she replied, "Proud of all we've accomplished. Grateful 4 being part of the ride."
Alhough it is not clear whether she misread the question or she was really indicating the series finale, the tweet has raised many eyebrows and "Castle" fans were curious to know about the future of their favourite show.
The keen tweets ranged from, "this tweet needs to be clarified there are millions of people weeping across the globe", "Season finale, right? That's what you meant, right? *cold sweating*" to "i just saw that and kind of panicked a little bit!?! i hope they mean season!"
However, it is not the first time that Katic is making her fans panic over the future of "Castle". Earlier, in an interview with TV Line, she said, "If the character is complete, if there is nowhere else to go creatively, then I think it's better to stop when you're on top."
But during the Television Critics Association winter press tour, ABC president Paul Lee talked about the possibility of Season 8. "We love Castle, we love those two, and we want to see Castle on the air for many years to come," he said.
Although Lee has given some hopes for a new season, Katic is yet to renew her contract and there is no confirmation on when will she sign the contract. So even if the show is renewed it remains to be seen whether the celeb will be part of it.