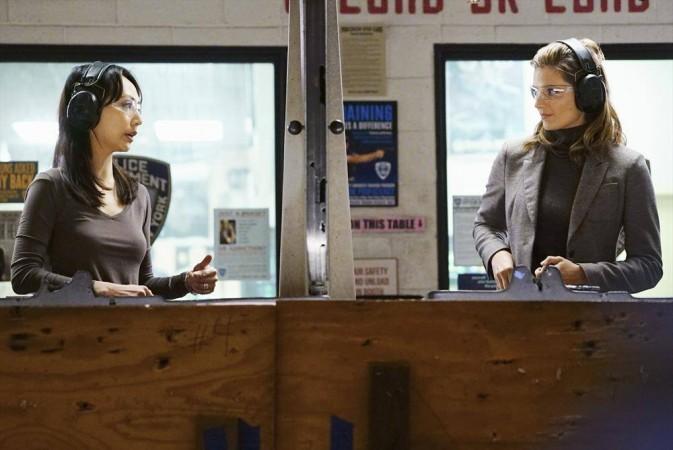 The trailers and photos of "Castle" Season 7 episode 17, titled "Hong Kong Hustle", have triggered curiosity among the viewers, but they will have to wait for a few more days to watch Richard Castle (Nathan Fillion) and Kate Beckett (Stana Katic) on ABC.
The show will be back on Monday, 16 March, with a new cast member and a new problem for the detective and his wife.
South Korean-born American actress Linda Park will be playing the role of Richard's new Hong Kong partner. Park's character could help Richard in his professional life, but it might do some harm to his relationship with Beckett.
A new promotional photo of "Hong Kong Hustle", uploaded on series' Facebook page, indicated a rivalry between Beckett and the new detective. Richard's wife may feel insecure and consider his partner as an opponent. This might be a major problem for Castle.
The storyline of episode 17 could probably revolve around the protagonist's struggle to bring a balance between his professional and personal life.
In the meantime, the ABC series cannot exclude crime sequences; so if spoilers are to be believed, the new detective has some hidden agenda behind joining The New York City Police Department (NYPD).
However, makers of "Castle" are yet to reveal more details about Park's character, so the viewers will have to wait until 16 March to know more about Richard's Hong Kong partner.