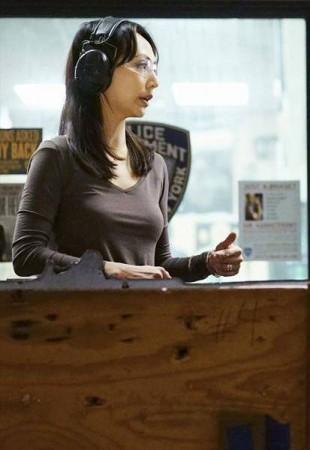 When "Castle" returns on ABC with season 7 Episode 17 titled "Hong Kong Hustle" on Monday, 16 March, at 10pm, it will revolve around Richard Castle (Nathan Fillion) Kate Beckett (Stana Katic) and Inspector Zhang ( Linda Park).
Zhang is a new detective in The New York City Police Department (NYPD) from Hong Kong and as the title suggests, she might take the central stage in the upcoming episode.
Although trailers of Episode 17 show Park's character as a gorgeous, brave detective, official synopsis indicate that she has some hidden agenda behind joining NYPD.
During an investigation of a new murder, Beckett digs deeper into the case and realises that neither her Hong Kong colleague nor the victim may be quite who they seem, states the description of "Hong Kong Hustle".
Does this mean that Inspector Zhang will turn out to be a culprit? The answer could be yes as several spoilers have earlier revealed that the high-powered female detective had a mission to accomplish on joining NYPD.
Meanwhile, a recently released trailer of "Castle" season 7 shows Beckett a little obsessed with the Hong Kong detective's children as she feels that the woman has more fortune than her.
However, throughout the clip, Richard portrays the role of a calm and understanding husband, who wants his wife to come out of her jealousy. But Beckett keeps on repeating, "She's just like me, only better!"
Fans of the crime drama can tune on to ABC to know more about Beckett, Richard and the new Hong Kong detective. The show will be live streamed here.
Watch "Castle" Season 7 Episode 17 "Hong Kong Hustle" Trailer Below: