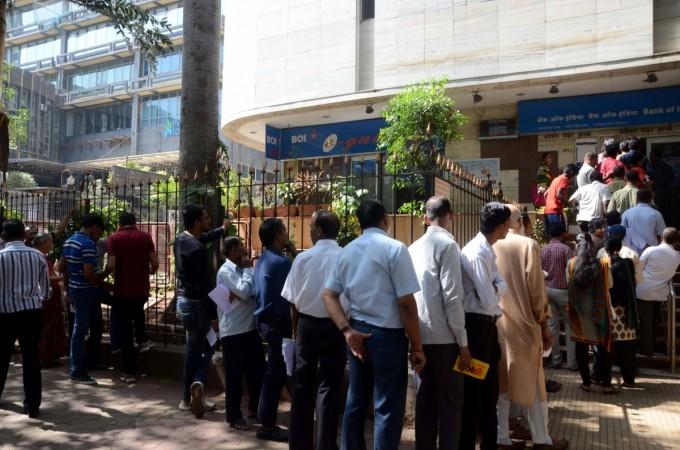 Country's largest lender SBI (State Bank of India) stated Wednesday that the cash availability at its automated teller machines (ATMs) across the country has improved in the past 24 hours.
The latest announcement from the SBI comes after the reports of acute currency shortage in many states in the country.
"Availability of cash in SBI ATM has improved in the last 24 hours. Efforts are being made on a continuous basis to improve the cash availability further in a few geographies. Overall issue of less cash should come to normalcy within soonest possible time. We are constantly monitoring the situation and making immense efforts to ensure the supply of currency in abundance at all our ATMs," news agency PTI reported quoting Neeraj Vyas, the chief operating officer of SBI.
The SBI is constantly monitoring the situation and making efforts to ensure the supply of currency in abundance at all SBI ATMs, the statement added.
Earlier reports from various states, including Andhra Pradesh, Madhya Pradesh, Telangana, Maharashtra, and Bihar, said that a majority of ATMs were facing a cash crunch due to non-supply of notes from the nodal branches of banks.
The government and the Reserve Bank of India have assured that the cash scarcity is temporary. "It is clarified at the outset that there is sufficient cash in the RBI vaults and currency chests," The RBI said in a press release Tuesday.
"The shortage may be felt in some pockets largely due to logistical issues of replenishing ATMs frequently and the recalibration of ATMs being still underway. RBI is closely monitoring both these aspects" the central bank said.
"RBI is also taking steps to move currency to areas which are witnessing unusually large cash withdrawals", it added.