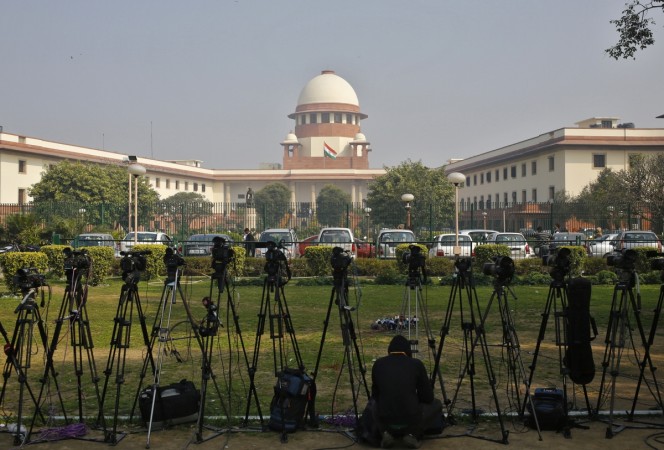 After the Supreme Court of India let a rape convict walk free who was under trial since twenty years, it has ruled that punishment for a rapist can be reduced on grounds of reasons which are "adequate and special".
According to The Indian Express, rape convict Ravindra, who is a resident of Madhya Pradesh, was pardoned by the apex court as he had already served an extended jail term despite the opposition of justices MY Eqbal and Pinaki Chandra Ghose.
The Supreme Court came with the verdict as it felt that the case has been prolonged and there has already been a mutual understanding and compromise between the victim and criminal.
Ravindra was convicted of raping a woman who was working in his field on 24 August 1994 and was behind bars for 10 years.
"We are of the opinion that the case of the appellant is a fit case for invoking the proviso to Section 376(2)(g) of IPC for awarding lesser sentence, as the incident is 20 years old and the fact that the parties are married and have entered into a compromise, are the adequate and special reasons," the bench was quoted as saying.
Earlier in 2013, the Madhya Pradesh High Court rejected the convict's petition to dismiss the case saying that in a rape trial law does not take into account the substantiation of proofs.