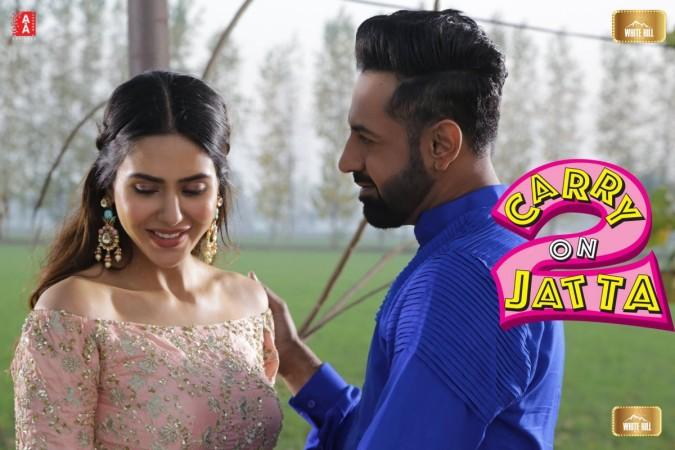 Punjabi film Carry on Jatta 2, which is a sequel to the blockbuster hit film Carry on Jatta (2012), has impressed reviewers. Critics have praised the film for being a laugh riot.
Directed by Smeep Kang, the comedy-drama features Gippy Grewal, Gurpreet Ghuggi, Binnu Dhillon, Jaswinder Bhalla, B.N. Sharma and Karamjit Anmol in the pivotal roles. While most of the characters have been retained from the prequel, Sonam Bajwa has replaced Mahie Gill as the lead actress.
The comedy-drama picks up where Carry on Jatta had ended. According to critics, the film stands true to its genre and is a complete laugh riot.
Read Carry on Jatta 2 critics review below:
Jyoti Sharma Bawa of Hindustan Times said that the film is a laughter riot and it will tickle the funny bones of the moviegoers. Just like the prequel, Carry on Jatta 2 is also a comedy of errors, but the film fails to have a good ending.
"There are jokes, there is the idiot plot that keeps on generating laughs – and I mean this in a good way, and comic timings of the actors are bang on," Bawa said.
Jaspreet Nijher of The Times of India said the film carries the legacy of a laugh riot and it is a complete family package. "With Carry On Jatta 1 having become a cult classic, the sequel steals that recognition solely due to its technical progresses," Nijher said.
Jasmine Singh of Tribune India said the sequel to Carry on Jatta is backed with new jokes and stands on its own. According to the reviewer, the director has done justice to the film.
"Despite the pressure and the expectations, Smeep Kang has created an all new-story in Carry On Jatta 2. The director has not only balanced a battery of fine actor-comedians, he has justified every character's presence on the scene," Singh said.
Sukhpreet Kahlon of Cinestaan said the film is a perfect sequel to Carry on Jatta. "The forte of Punjabi films is situational comedy and confusion abounds in Carry on Jatta 2 as family members are left baffled and used," Kahlon said.