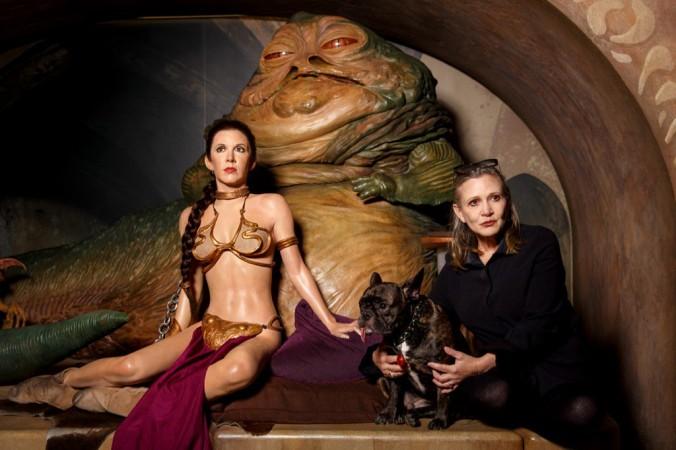 Star Wars actress Carrie Fisher died of a heart attack at the age of 60 on December 27. She was on a flight from London to Los Angeles and suffered the cardiac arrest 15 minutes before landing in LA. Although the actress passed away, she will always be remembered for her iconic role of Princess Leia in Star Wars. Here are some fast facts to know about the late Hollywood actress.
Also read: Star Wars actress Carrie Fisher dead at 60: Fisher played Princess Leia in the space franchise
A best-selling author
Apart from being an actress, Fisher is also a best-selling author. She made her mark with the best-selling novel Postcards on the Edge. She also wrote a screenplay based on that book and penned two other books -- Wishful Drinking and The Princess Diarist.
Mental illness
She suffered from depression and bipolar disorder. She once said, "I get lots of awards for being mentally ill. Apparently, I am better at being mentally ill than almost anything else I've ever done."
Her affair with Harrison Ford
Fisher recently opened up about her three-month affair with her Star Wars co-actor Harrison Ford during the filming of the movie. In her book named The Princess Diarist, she confessed that she really tried "relentlessly" to make Ford love her because "he was really handsome."
Carrie Fisher's dog:
Fisher's dog Gary, who has a Twitter account, made red carpet appearances along with the actress and even visited the White House once. Gary, who is a therapy dog, helped her cope with her bipolar disorder.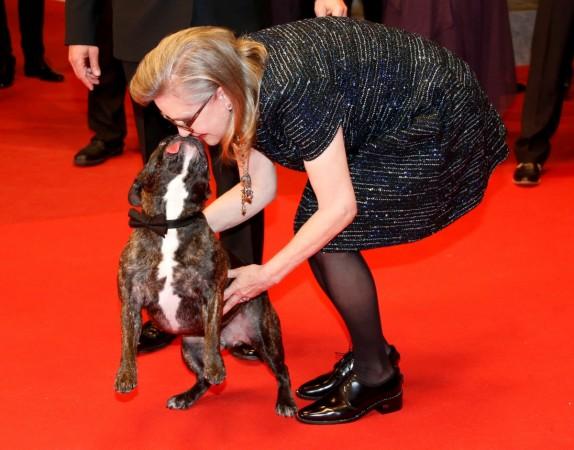 Height issues
During the filming of Star Wars, several scenes were apparently filmed with Fisher standing on a box, as Han Solo aka Harrison Ford was almost a foot taller than her.
Meryl Streep played her:
Prominent Hollywood actress Meryl Streep played the role of Carrie Fisher in the film Postcards on the Edge, which is the adaptation the Star Wars actress' book.
Obituary joke
In her 2008 memoir "Wishful Drinking," she proposed that her own obituary be based on a conversation she had with Star Wars director George Lucas about whether there was underwear in space. She thought it should read, "Carrie Fisher dies at 60, drowned in moonlight, strangled by her own bra."