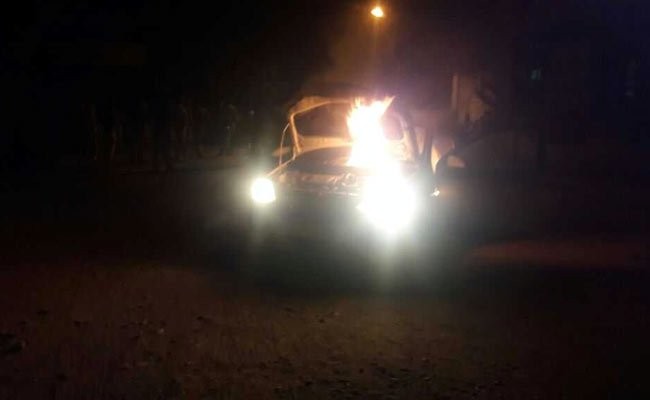 A string of untoward incidents triggered tension in Madhya Pradesh's Satna on Thursday, December 14, after the police detained a group carol singers along with two priests from the St Ephrem's Theological College. The singers were taken into custody after Hindu right-wing group Bajrang Dal alleged that they forced many to embrace Christianity in the area.
Later, as many as eight priests, who arrived at the police station to enquire about the detained singers, were also detained by the police late in the night on Thursday, reports said. Amid the tension, unidentified miscreants set ablaze the car in which the priests arrived at the police station.
The police have registered a case under Section 435 (mischief by fire or explosive substance) against the unidentified assailants for car burning.
The detention
The carol procession was moving towards Satna town singing hymns heralding Christmas festivities, when one Dharmendra Dohar from Bhumkahar village alleged that he was forced to embrace Christianity, the police said.
Reports said that senior police officials, including SP Rajesh Hingankar, did not respond to the calls from the singers seeking help. However MP's Intelligence Wing Chief told TOI, "A cross complaint has been done and all allegations are being verified to the depth. Justice would be done."
CBCI condemns the detainment
Referring to the detainment the priests along with the singers, Bishop Theodore Mascarenhas, SFX, Secretary General of the Catholic Bishops' Conference of India (CBCI) said, "Unfortunately, in Madhya Pradesh, there have been other signs of harassment of the Catholic Church in the last few months about which we have not raised a hue and cry."
He added, "What is even more shocking is that eight priests who later went to inquire about the detained priests and seminarians were also taken into custody."
He further pointed out that "Charge of conversion on which the priests and seminarians are detained is frivolous and laughable."
Forced conversion?
The police has booked one M George and 5 others under Sections 153B (Imputations, assertions prejudicial to national-integration) and 295A (outraging religious feelings).
A police official said, "We have not charged them under the anti-conversion law as Dohar's allegations were under probe," as he added, "Action was taken on the basis of a call that they were involved in religious conversions in the city."
Many Christian organisations have raised their voice against the detention of the carol singers. A Christian delegation had a word with DIG law and order and raised their concern on the matter.
CBCI also condemned the "unprovoked violence" on carol singers, which has become a routine in this time of the year.
Meanwhile the state convener of Bajrang Dal has said, "I have received information that some people from Kerala and other parts were there for religious conversions."
He asserted, "Our people had informed police and got some people detained. This has to be stopped. It's spreading in other districts also. We have appealed with the police to take strong action."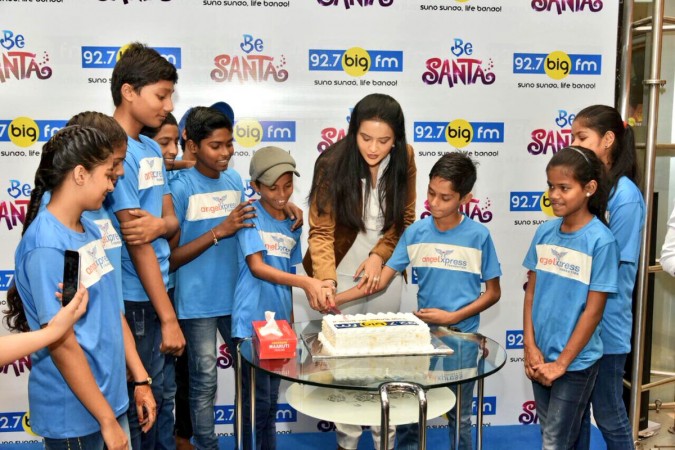 A similar incident was reported on December 13, when Maharashtra chief ministers' wife, Amruta Fadnavis was trolled over her post on microblogging website twitter. She had posted her pictures from an event where she was an ambassador for BeSanta campaign. Many Twitter users trolled Amruta and alleged that "Maharashtra CM, along with his wife, are promoting forced coversions of Hindu students."
However, Amruta silenced the derogatory remarks with her decent replies.