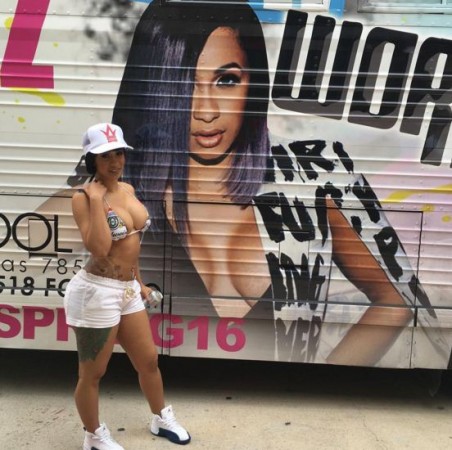 Cardi B is one of the breakout stars from the "Love and Hip Hop" franchise. However, it looks like the Brooklyn native will no longer be a part of the reality show.
During her chat with the New York radio station Hot 97, Cardi said that after the upcoming season of "Love and Hip Hop New York," she will say goodbye to the reality show. The "Foreva" singer revealed during her interview, "I'm not gonna be on 'Love & Hip Hop' no more ... I only got one more season left, last season."
Most importantly, Cardi seems to be miffed about the "schmoney," considering she feels that she brought popularity to the show rather than the other way round. Admittedly, she has been an Instagram sensation even before the show began, the producers does not seem to agree on this.
Also Read: Who will be surprise mystery houseguests in "Big Brother" Season 18?
Cardi also seems to be tired in being in the public eye constantly. She said, "You know what, when you grow up and what not everybody like, 'I wanna be famous,' and it's just like when you do become famous and everything your life changes so much. I remember like a year ago ... I barely had money like that and I was struggling but I was a little bit happier... I was a little bit more content... I felt a little bit more free... I could say whatever I want... I could talk however I want, I could look however I want, I could post my family on Instagram."
Now, however, Cardi feels that she is constantly criticised and does not seem to be dealing well with the pressure. In a short clip she shared on her Instagram page recently, Cardi had ranted about her love-hate relationship with fame: "I always wondered why a lot of these celebrities and everything, they be committing suicide ... and I was like what the f---, y'all n----- got schmoney. Why y'all wanna die? ... Now that I'm getting more in the industry I know why, I know why ... Everybody wanna be famous, everybody wanna rich but I'm telling you bro there's no schmoney that can get you amazing peace of mind."