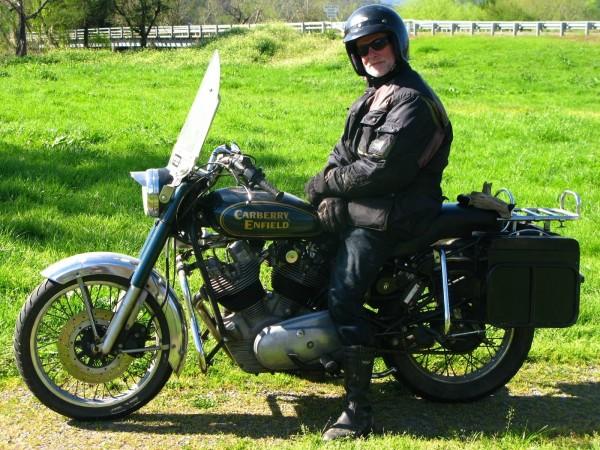 Australian outfit Carberry Enfield may not be a known name in India. But back in its homeland, it is known for making the 1,000cc V-twin engine based on the Royal Enfield 500cc single-cylinder engine. The business in Australia didn't yield as much success as expected, and the company has relocated to Royal Enfield's home, India.
In a Facebook post, Paul Carberry, the man behind the firm, said the company has shifted its base to India. Carberry Enfield has found Bhilai in Chhattisgarh as its base in India with local partner Jaspreet Singh Bhatia.
The company is currently on the very first stage of operations and hunting for various parts. One of the specialities of Carberry Enfield over other custom bike-manufacturers is it retains the original parts of Royal Enfield as much as possible. Carberry Enfield develops custom-built crank cases, reworked frames and fuel tanks to accommodate the V-Twin engine that reportedly belts out 50bhp. To put it into perspective, the current most powerful product of Royal Enfield, the Continental GT, develops 29.1bhp.
Relocation to India will also help Carberry Enfield cut the price of the motorcycle as procurement of parts will be easier. Once the suppliers are in and homologation at ARAI completes, production is expected to commence on a small scale. The production-spec model can be expected in six to eight months from now, and is likely to cost Rs 5 lakh to Rs 7 lakh.