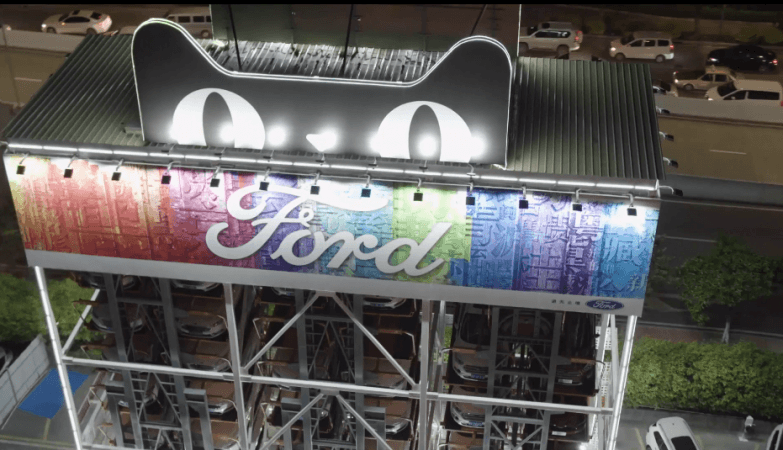 Alibaba and Ford have opened a new vending machine for cars. To qualify, customers need to have a credit score of over 700 and they can get any model of their choice for a free three-day test drive in Guangzhou, China.
The car themed "vending machine" resembles a massive parking structure that has various models of Ford cars placed in it. Customers who wish to test cars they want to buy can book them through Alibaba's Tmall app . Also, the credit score that is required for this transaction is not from the country's central bank, rather by Alibaba.
The online retailer awards a credit score to all its customers and they range between 350 to 950, reports the Verge. Known as Zhima or Sesame Credit, it is a system that every customer of the app gets by default and new customers start with a score of 550.
When customers book a car, any model from the Ford China catalog, they are assigned a pickup time slot and they need to send the app a selfie for identity verification. Once they arrive at the vending machine, the process, according to Alibaba does not take long. The company says it takes under 10 minutes for the whole process.
Cars can then be used for three days, notes the report. Different road tests can be done by the prospective customers. Users who wish to buy the car need to put down only a 10 percent payment, and financing will be arranged through an Alibaba affiliate, notes the report.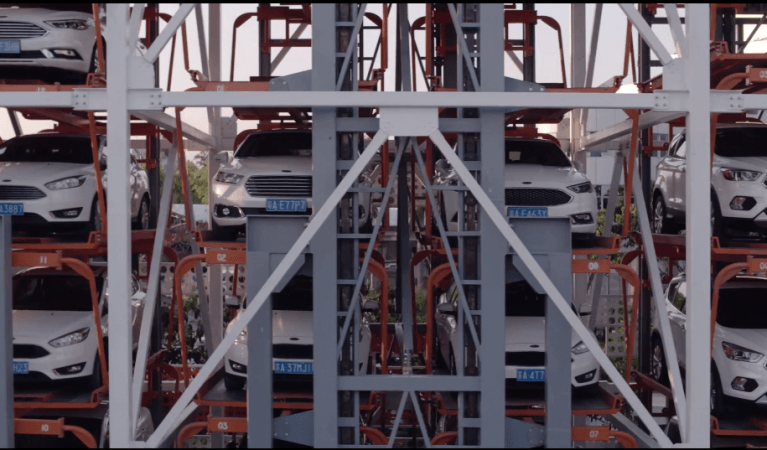 Customers with a score of less than 700 will have to pay a small fee for this service. For those with scores above 700, the three day test drive is free.
"We are looking for ways to simplify customers' lives and give them the ultimate try-before-you-buy experience," said Dean Stoneley, vice president of marketing at Ford Asia Pacific, at a launch event.
It is not clear at this time if the credit score will also tie in with the Chinese social credit system that is starting to get implemented in many parts of the country. Under this system, every citizen will need to get a "social score" that reflects not just their credit worthiness, but also ranks citizens based on social interactions.
Singapore already has the world's largest car vending machine that is about 15 stories tall and dispenses exotic, sports, and luxury cars.