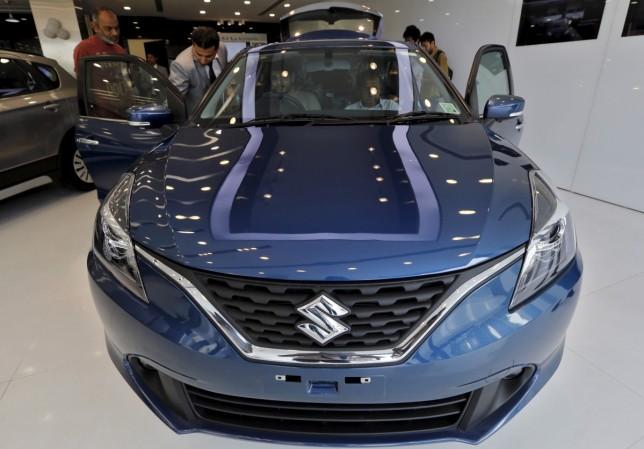 After a huge surge in sales in July post implementation of new tax regime, Goods and Services Tax (GST), Indian automobile industry saw healthy sales in August. The automakers have started releasing the sales figures of their cars in domestic as well as international markets.
Here are the details of all car makers and their sales performance in August 2017.
Maruti Suzuki
India's largest carmaker sold a total of 163,701 vehicles in August registering a growing 23.8 percent over the same period of last year. This includes 152,000 units in domestic market and 11,701 units of exports. The company had sold a total of 132,211 units in August 2016.
Compact car range of the company that includes models such as Swift, Ritz, Celerio, Ignis, Baleno and Dzire marked the biggest growth with 62.4 percent.
Toyota
Toyota Kirloskar Motor sold a total of 12,017 units in the domestic market in August compared to 12,801 units in August 2016 registering a marginal dip in sales. The Japanese car maker exported 1,064 units of the Etios series thus clocking a total of 13,081 units. TKM had exported 1,244 units of the Etios series in August 2016.
Ford
Ford India's combined domestic sales and exports in August reached 15,740 vehicles from 26,408 vehicles in the same month last year. Domestic sales in August stood at 7,777 vehicles, as against 8,548 units a year ago, while exports were at 7,963 vehicles compared to 17,860 units last year.
Hyundai
Hyundai Motor India Ltd (HMIL), the second largest car manufacturer in India, registered domestic sales of 47,103 units in August registering a growth of nine percent over August 2016 and 9.5 percent over July 2017.
Mahindra & Mahindra
Mahindra & Mahindra Ltd. (M&M Ltd.), India's leading SUV manufacturer, sold 42,116 vehicles in August, compared to 40,591 vehicles during August 2016, witnessing a growth of four percent. The passenger vehicles segment (which includes UVs, cars and vans) sold 19,325 vehicles in August, as against 18,246 vehicles during August 2016, registering a growth of six percent.
Tata Motors
In August 2017, Tata Motors passenger vehicles, in the domestic market, recorded 14,340 units sales. The number shows growth by 10 percent over August 2016. The surge in sales is due to the high demand for Tiago hatchback and the Tigor compact sedan. The car segment remained flat at 11,462 units, and the UV segment grew by 84 percent at 2,878 units driven by the Tata Hexa.
Honda Cars India
Honda Cars India Ltd. (HCIL) sold 17,365 units in August 2017 against 13,941 units in the corresponding month last year, registering a growth of 25 percent. HMIL has sold 73,012 units during April-Aug 2017 with a cumulative growth of over 22 percent as against 59,821 units in the corresponding period in 2016.
Volkswagen India
German auto major Volkswagen reported 6.48 percent dip in sales in India, with 4,159 units sold in August 2017 as against 4,447 units in the same month last year. The recently-launched VW Tiguan is getting good response from the market, a company release said.