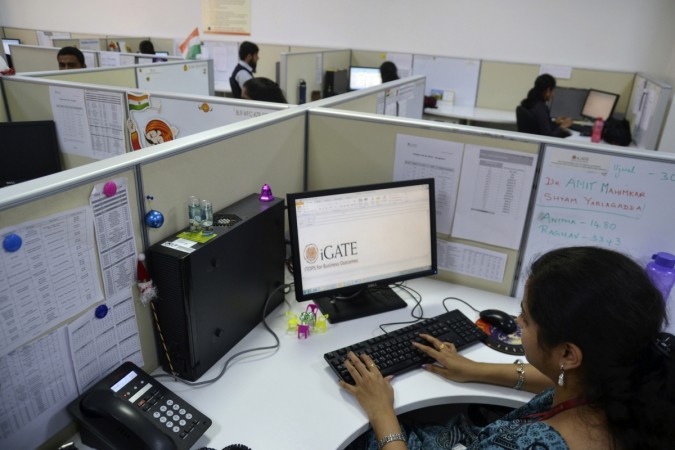 French tech-giant Capgemini is expected to acquire New Jersey-based Igate, making it one of the biggest acquisitions in global information technology industry.
Founded by Sunil Wadhwani and Ashok Trivedi, Igate earned a revenue of $1.27 billion in 2014. While a majority of its employees are in India, market capitalisation of the Nasdaq-listed Igate currently stands at $3.6 billion dollars.
Regarding M&A deals in IT services space so far, HP's acquisition of EDS in 2008 for $13.9 billion is considered one of the largest acquisitions, as per reports.
Markets started to speculate about Igate being put for sale after Apax Partners emerged as the largest shareholder of the company by converting its debt into equity. The private equity giant played a major role in Igate's acquisition of Patni Computer Systems for $1.2-billion in 2011.
Apax's stake in the company now stands at 29%, while combined stake held by the promoters stand at 25%.
Capgemini is eyeing to acquire the 54% stake held by the promoters and Apax in the beginning, The Times of India reported, quoting sources close to the matter.
Earlier, French IT company Atos and BPO major Genpact are reported to have been vying to acquire Igate. However, Capgemini is said to be very close to clinch the deal.
Acquisition of Igate will allow Capgemini to boost its presence in North America. The Paris-headquartered Capgemini earns only 20% of its revenues from the US, while European markets account for 70% of the company's income.
On the other hand, Igate derives 70% of its revenue from the US market, with GE Electric and Royal Bank of Canada as its major clients.
Also, with 40% of its total 1.41 lakh employees in India, Capgemini will further strengthen its employee base in India by this acquisition. Igate's head count stands at 33,000, with a bulk of the people employed in India.
"Capgemini has been trying to grow presence in tier II spoke-centres in India to price competitively, but hasn't gained the level of scale offshore as its primary competition. It has stated that it wants to grow offshore (not just nearshore), so Igate's footprint will definitely help," The TOI quoted Phil Fersht, CEO of US-based HFS Research, as saying.
"Capgemini acquired Kanbay in 2006, which was a successful acquisition and it really got them started in India. So they probably view the Igate acquisition as a similar story," Fersht added.
If the deal goes through, Capgemini can challenge the workforce of Accenture and IBM in India, which employ more than one lakh people in the country.