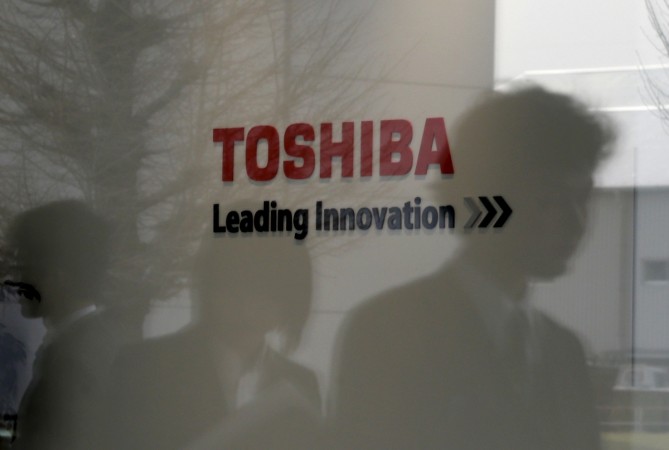 Toshiba granted Canon exclusive negotiating rights Wednesday to acquire its medical equipment arm as the Japanese electronics giant's financial landscape looks pale after a $1.3-billion accounting scandal last year. Canon's bid to buy one of Toshiba's prized assets in the healthcare division surpassed ¥700 billion ($6.2 billion), which the suitors were told to exceed, as per Bloomberg's sources.
Canon's proposal to buy Toshiba Medical earned the company exclusive rights until March 18, during which the two companies would reach a final agreement, according to Toshiba's statement quoted by Bloomberg Wednesday. Other suitors for the business, the world's second-largest manufacturer of CT scan machines, in the second round of bidding included Fujifilm and Konica Minolta, which had joined hands with UK-based Permira, the Wall Street Journal had said earlier.
According to Japanese business daily Nikkei, the board members find Canon a suitable buyer for Toshiba Medical not only because of the size of its offer, but also due to the limited overlap between the two companies' medical operations, which would lead to smoother antitrust proceedings.
The publication adds Canon has been keen to explore a new source of revenue in addition to its camera and office equipments. The Tokyo-based camera manufacturer is already present in the medical field, but on a limited scale, with products like retinal cameras. By acquiring Toshiba's extensive medical unit, Canon can expand into diagnostic imaging equipments such as CT scanners and MRI machines.
As the global medical equipment market is expected to grow significantly from ¥40 trillion in 2013 to cross ¥50 trillion in 2018, Canon's investments would be rightly served.
"The acquisition of Toshiba Medical will allow Canon to create a new business pillar, on top of cameras and office equipment businesses," Kazuyoshi Saito, senior analyst at IwaiCosmo Securities, told Reuters. "It might be a little pricey, but will generate profits in the first year. It is more reasonable than Hon Hai paying about the same for Sharp."
As for Toshiba, the deal will help the company rebuild its finances that suffered a major setback from the accounting scandal, when the company had admitted to overstating profits from 2009. Since then, the Japanese tech giant faced record losses and job cuts. The company had projected a loss of ¥700 billion for its fiscal year ending March.
Toshiba's health care division recorded ¥409.5 billion worth sales in the last 12 months and an operating income of ¥23.9 billion, Bloomberg data revealed.