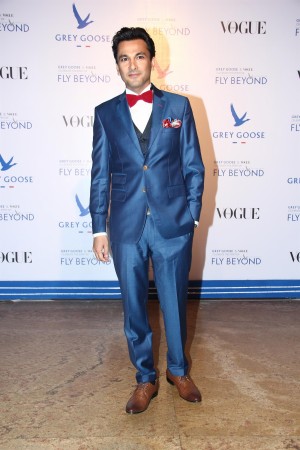 Indian chef, restaurateur, and cookbook writer Vikas Khanna will unveil his 16-kg book on cuisine for festivals and rituals of Indian communities at the 68th Cannes Film Festival.
After the unveiling at Cannes, the Michelin star chef will gift the copies of the book to 12 world leaders, including Prime Minister Narendra Modi.
The 16-kg book is titled "Utsav - A culinary epic of Indian festivals" and will be showcased at the prestigious film festival on 17 May. The prestigious Cannes Film Festival 2015 will kick start on 13 May with several celebrities from around the world attending it.
On 17 May, Bollywood diva Aishwarya Rai Bachchan, who was recently labelled "Forever Desirable", will walk on the red carpet.
"I am gifting (the book) to Narendra Modi first before I take it to the world leaders because he is representing the Indian crown right now. The first book will go to him after I come back from America. I've spoken to an official from his office. I haven't spoken to him yet," Khanna told IANS.
"So, after that we will start giving the books to everyone (honourees). I want Mr. Modi to sign those 12 books which will be given to the Queen of England, the White House... I want the book to be a gift from him.
"I will make sure I deliver them to the world leaders. The book will be launched worldwide on Diwali," added the Amritsar-born chef.
The 1,000-page coffee table book has been written with pure gold ink and contains 1,000 recipes from 70 Indian festivals.
"The price of the book will start from eight lakh. You cannot go to any book store or Amazon store to purchase it initially, because it's an aspirational project. The first few copies have gold used in them... pure gold inks have been used for writing," Khanna said.
"It's a coffee table book...It comes in a large box which I call the 'cradle'. The book is approximately 1,200 large pages...so, if you talk about regular pages, it would be approximately 3,000 pages."
Khanna is a celebrity chef and has hosted TV show MasterChef India (season 2), Season 3, Season 4 and Masterchef Junior. Khanna, who is based in New York, was named in list of "Sexiest Man Alive" in 2011 by People magazine.