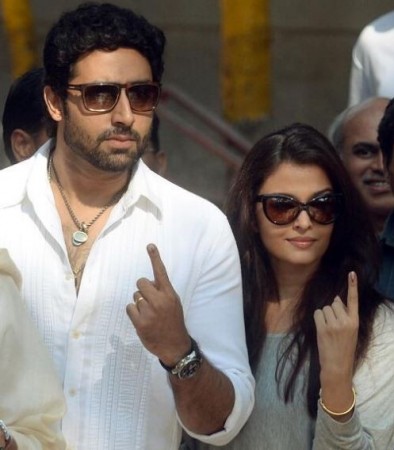 Indian film industry will shine again at the Cannes International Film Festival this year, with several Bollywood divas including Aishwarya Rai Bachchan, Sonam Kapoor and Mallika Sherawat walking the red carpet.
A new face has also been added to the Bollywood celebs' list attending the 67th Cannes Film Festival. "Dhoom 3" actor Uday Chopra will join the team this year in the prestigious film festival.
Take a look at the celebrities who are attending the film festival, which will kick off on 14 May in Cannes, France.
Aishwarya Rai Bachchan and Abhishek Bachchan
Aishwarya Rai has been attending the film festival since the past 11 years, and this year is no exception. She made her debut appearance in 2002 along with Shah Rukh Khan, for the promotion of "Devdas", and since then she has been a regular.
But this year, the actress will be accompanied by husband Abhishek Bachchan. The couple, brand ambassadors of amfAR (American Foundation for AIDS research), will grace the inaugural fundraising gala.
Aish-Abhi will attend the event on 22 May in Cannes, along with other Hollywood celebs. [Read the full story here]
Sonam Kapoor
The "Bhaag Milkha Bhaag" actress will attend the event as the brand ambassador of a cosmetic group. She will be attending the film festival for the fourth time. Kapoor is likely to walk the red carpet on 18 and 19 May.
Freida Pinto
Freida Pinto will also walk the red carpet as the international brand ambassador of the cosmetic group, which Kapoor and Aishwarya Rai are also endorsing.
Mallika Sherawat
Mallika Sherawat is also a regular at Cannes. She marks her presence with her bold style statements every year. This year, she will inaugurate CII (Confederation of Indian Industry) Pavilion later this month.
Uday Chorpa
The "Dhoom" actor will make his debut appearance at the film festival as the producer of "Grace de Monaco", a Hollywood film based on star-turned-princess Grace Kelly. The film features Hollywood actress Nicole Kidman in the lead role.