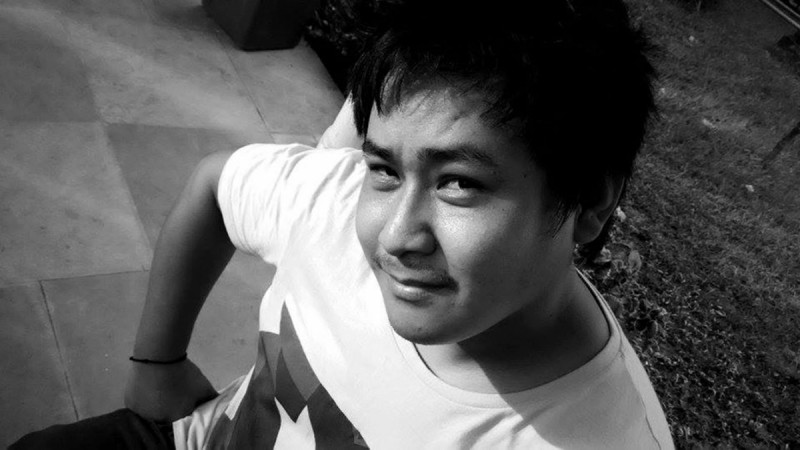 Filmmaker Saurav Rai will be the representing India at the 69th Cannes Film Festival in French Riviera, as his 29-minute short film "Gudh" (Nest) has been selected to compete at the Cannes Cinefondation selection.
Saurav's film is the official entry from India to compete at the film festival this year. The filmmaker, who hails from West Bengal's Darjeeling district, in conversation with International Business Times India spoke about his short film and being the sole representative at the international film festival.
Here are the edited excerpts from the interview:
International Business Times: How does it feel to be the sole representative at the prestigious Cannes Film Festival this year?
Saurav: Definitely happy and excited, but at the same time it's a huge opportunity and I would like to believe good things will happen
IBT: Tell us about your short film "Gudh" (Nest) and how did you come up with the title? What inspired you to make this short film?
Saurav: As a kid I always had this void inside me of not being able to connect to my mother. Since I was raised by my grandparents, I only had winter vacation to catch up with my mother. Those two months were the best days of my life. Back to city, I was left out confused. Now as a grown up, I'm left with a few beautiful and intimate memories of all those growing years with my grandparents as well as with my biological parents.
And to paint those memories in a timeline through a film was the only way to relieve it again. So Gudh as a title refers to so many things for me like a mothers womb, a home which the kid always missed, mothers warmth, affection and our very own utopian free state.
In the film I ended up fulfilling all those desires, which I couldn't as a child; I mean all my imagination found it's expression through this film.
IBT: Why did you get into the short film business?
Saurav: For any filmmaker, short film is an ideal way to begin with. But I don't consider my film 'Gudh/Nest' a typical short film. It's almost 29-minutes long. In fact it's my 13th short film so far. So all these years I have been practising to make beautiful cinema. For me cinema is a life long expression. To be able to express your deepest desires and emotion though this time space art form is itself amazing.
IBT: Any short filmmaker who inspired you?
Saurav: There are many. But not particularly any short filmmaker. I'm very fond of Iranian cinema as well as Asian Cinema masters.
IBT: What subjects would you like to explore as a short filmmaker?
Saurav: Anything which makes me think. I happen to observe a lot, so whenever I come across any interesting people or an incident, I take inspiration from them.
IBT: We read that you are currently busy shooting a travelogue. Can you tell us more about it?
Saurav: Well actually I happened to have signed a "Non Disclosure agreement" so I can't reveal the client's identity or it's content till a certain time.
IBT: Any Bollywood aspirations? If yes, who would you like to work with?
Saurav: Of course there are many. Lets wait and see how things go from here.