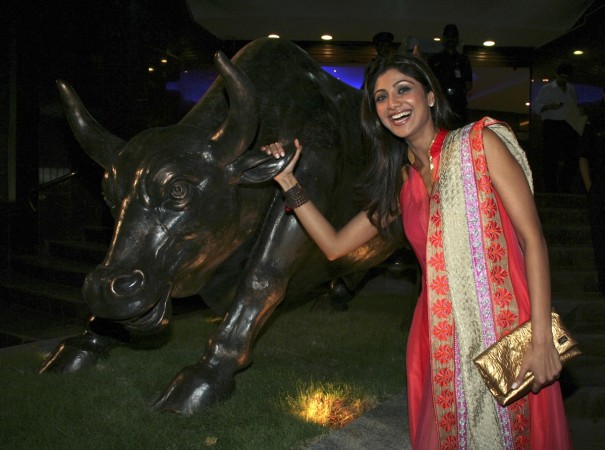 Bajaj Finance shares rose more than 11 percent on the stock exchanges on Tuesday after the company announced 1:1 bonus issue, stock split and upbeat results for first quarter ended June 2016. The current face value of the share is Rs.10 each
The shares gained 11.27 percent to hit an intraday high of Rs. 9,990 apiece and were trading at Rs. 9,810 apiece at around 2.10 p.m. on the BSE.
Shares of Bajaj Finance will be split into shares with face value of Rs. 2 each. Both the bonus issue and the split will be subject to shareholders' approval.
On Tuesday, the company also announced its June quarter results. Net profit rose 54 percent to Rs. 424 crore from Rs. 276 crore in the corresponding quarter last year.
Canara Bank shares rose 5 percent in intraday trading on the Bombay Stock Exchange (BSE) on Tuesday despite declaring downbeat results for the first quarter ended June 2016.
The state-run lender's shares were trading at Rs. 262.65 apiece on the BSE at around 11.45 a.m., up 3.53 percent from their previous close after rising to the day's high of Rs. 266.40.
The Bengaluru-based bank's net profit plunged 52 percent to Rs. 229 crore as against Rs. 478 crore in the corresponding quarter last year.
Net interest income saw a fall of 8 percent to Rs. 2,307 crore on a year-on-year (YoY) basis from Rs. 2,516 crore.
Net non-performing assets (NPAs) as a percentage of total loans stood at 6.69 percent as of June 30, 2016, up sharply from 2.74 percent, YoY.
Other bank shares that were trading with gains included Bank of India, Yes Bank and Punjab National Bank.
The Sensex was trading about 20 points higher at 28,115, with Axis Bank, Tata Steel and Wipro leading the modest rally.
The markets are in a cautious mood after having gained 292 points on Monday on hopes of the Modi government seen as making forward movement with the Goods and Services (GST) Bill, which is pending for clearance in the Rajya Sabha. An empowered committee of state finance ministers is expected to discuss some of the contentious aspects of the legislation on Tuesday in the presence of Finance Minister Arun Jaitley and Chief Economic Advisor Arvind Subramanian.
Story updated with additional details at 2.20 p.m.