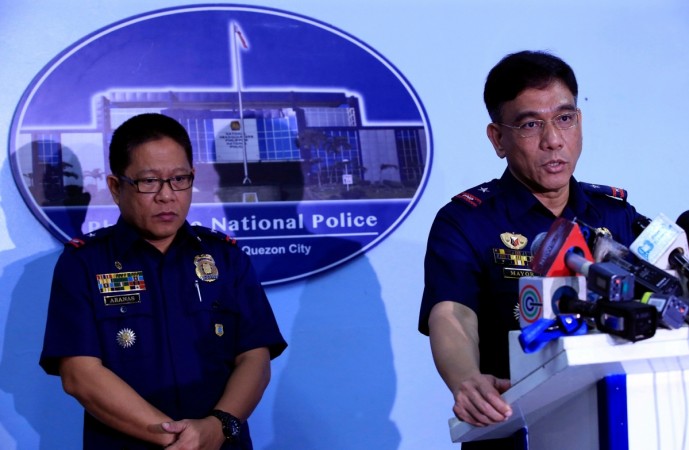 The militant group Abu Sayyaf, which has pledged allegiance to the Islamic State group (also known as ISIS), executed another Canadian national, Robert Hall, in the Philippines. Hall had been abducted in September 2015. Military sources and Canadian President Justin Trudeau confirmed Hall's death, which happened as the ransom demand of the group was not met.
Canadians John Ridsdell and Hall, Norwegian Kjartan Sekkingstad and Hall's Filipina partner Marites Flor had been abducted from the Oceanview Resort on Samal Island, which lies off the coast of the southern island of Mindanao, CNN reported. The militant group had asked for 300 million Philippine pesos ($6.5 million) per hostage as ransom. The deadline for payment was April 25. Ridsdell was beheaded on April 25 after the ransom demand was not met.
Canadian Prime Minister Justin Trudeau expressed grief at Hall's death on Monday.
"It is with deep sadness that I have reason to believe that a Canadian citizen, Robert Hall, held hostage in the Philippines since Sept. 21, 2015, has been killed by his captors," Trudeau was quoted by CNN as saying in a statement. He added that officials were working to confirm his death.
"Today, Canadian kidnap victim identified as Robert Hall was beheaded by his abductor ... the Abu Sayyaf group," a military source told Al Jazeera on Monday.
The military was quoted by CNN as saying the head of a Caucasian man was found in a plastic bag outside Jolo town, off Mindanao late on Monday.
Ridsdell's decapitated head was found in a similar situation in the southern Sulu province in April.
"We strongly condemn the brutal and senseless murder of Robert Hall, a Canadian national, after being held captive by the Abu Sayyaf group in Sulu for the past nine months," CNN quoted Sonny Coloma, a Philippine Presidential spokesperson, as saying in a statement.