The United States has said that it will not intervene in the ongoing diplomatic row between Canada and Saudi Arabia.
In a press briefing on Tuesday, State Department spokeswoman Heather Nauert said that Secretary of State Mike Pompeo believes "this is an issue for the Canadians and... for the Saudis to resolve themselves," reports Xinhua news agency.
"The US does not have to get involved or interfere in every issue that's out there before countries... It's not necessary for the US to have to step in between two countries that have the ability to pick up the phone and handle these issues among themselves."
She, however, said that Washington firmly supported the right to free speech.
"Every time one of these issues comes up, we remain concerned about the detention of activists in Saudi Arabia, and we urge the government of Saudi Arabia and all governments to ensure that due process is done and that it's handled in a transparent and fair manner," she added.
Last week, Saudi Arabia expelled the Canadian ambassador, froze new trade and investment in Canada and withdrew thousands of Riyadh-funded students from Canada.
It also announced the suspension of Saudi Arabian airlines flights to and from Toronto.
The measures were taken to show the Kingdom's displeasure at Canadian Foreign Minister Chrystia Freeland and other officials criticising the detention of women's rights activists in Saudi Arabia and urging for their immediate release.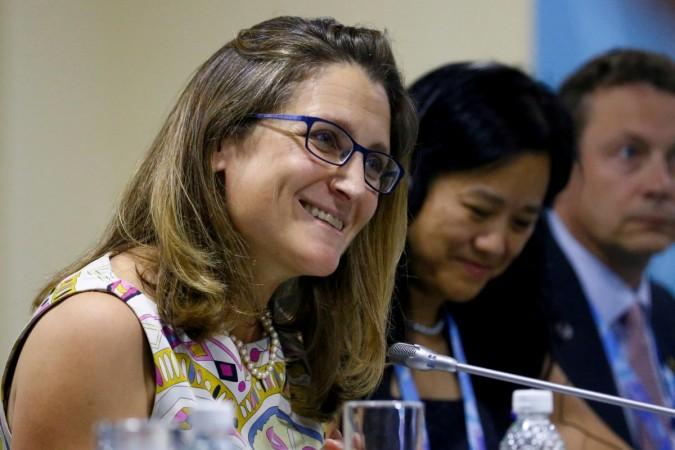 Riyadh called it an intervention in its internal affairs. As the dispute escalated, Canadian Prime Minister Justin Trudeau said last week that the country will always stand up for human rights.
In response, Saudi Arabia's Foreign Minister Adel al-Jubeir ruled out the possibility of mediation and warned of more measures against Canada.
Saudi Arabia is Canada's 19th largest trading partner and the source of some 10 per cent of Canadian crude oil imports.