India coach Ravi Shastri has sent a strong message to all those players, including Yuvraj Singh, who want to play for India. There are 'certain parameters' which the cricketers need to fulfil, after which they can be considered for selection.
Yuvraj's fans might have been disappointed after he was once again ignored for the Australia ODI series. The left-hander has not played any international cricket after representing India in the Champions Trophy and the West Indies tour, where he could not bring his A game.
The BCCI has been quite strict on the fitness of players and introduced some parameters, which need to be passed.
There have been reports suggesting that Yuvraj was not picked for the India-Sri Lanka series as he failed the Yo-Yo endurance test. One thing is for sure, that players skills will only be considered after having attained some set parameters.
The India coach might not have ruled Yuvraj Singh out of contention for selection. Shastri hinted that all the players can be eligible for selection if they remain fit when asked if Yuvraj is in the scheme of things for World Cup 2019.
"The message is loud and clear. There are certain parameters put in place, and we want the best fielding side in the shorter formats. There are certain parameters, which have been sent to all contracted players. Fit into the parameters. I think anyone who fits into the parameters is eligible for selection, and then the current form and all come into play," Shastri told India Today.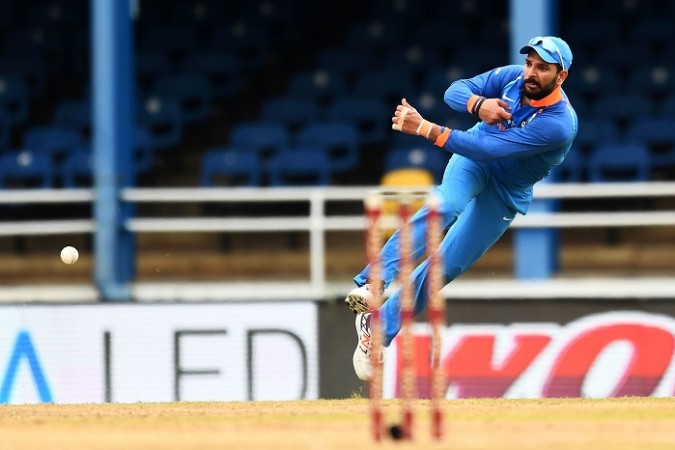 The selectors seem to have taken this fitness very strictly as they did not even pick him for the Duleep Trophy.
He was even ignored for the Board President's XI, which makes one feel that there is a serious need for the elegant left-hander to get back in shape, improve his fitness to wear the India blue jersey.
No one will even doubt his match-winning ability, but that is only one of the facets to be considered for selection. Unfortunately, it is fitness, which lies in top-priority for selection and Yuvraj seems to be lacking behind in that aspect.