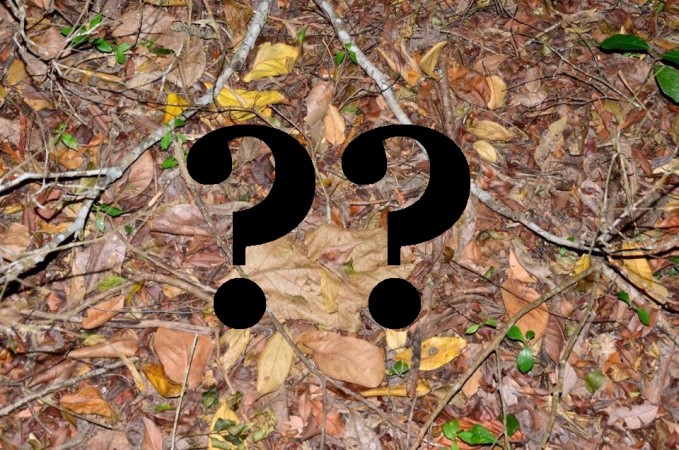 In April 2017, netizens were psyched by the "can you spot a snake" photo that went viral on social media. Now, another picture has surfaced online and the puzzle looks tougher than the previous one.
Also check: A snake is hiding among dry leaves in this viral photo; can you spot it?
The latest photo is captured by Vishal Santra from West Bengal. "The last one was easy. This one is slightly tougher because it was shot by a pro Vishal Santra. Let's see how many people can spot the reptile now :) [sic]," Facebook user Shravan Krishnan wrote while sharing the "can you spot snake" photo.
The photo left majority of the social media users befuddled. "Can't find it. Which snake is this? Great camouflage," read a comment below the Facebook post. "It's a big fat fellow," commented another. "Yellow small snake near the leaf," said another social media user.
Check out other social media response here:
Megha Srinivasarao: I found it , its a chameleon and invisble one . To the righ side of the pi. Its sitting on the dry branch .
Aliz Sangma Pachuau: Whew! Tiring...can't seem to find The Snake :/ I'll wait for someone to find and show it.
Pavithra Elangovan: Next to the big dry leaf, a small one with brown n cream stripes tail
Just try if you can spot the snake in the image?
Meanwhile, the previous viral photo was captured by Texas-based Jerry Davis and was posted by snake researcher Helen on her Twitter handle. Can you spot the snake?