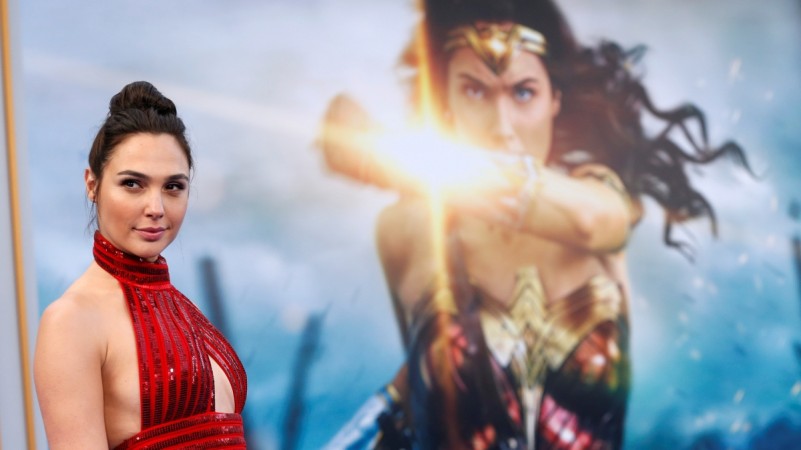 Wonder Woman releases this week. While fans wait to watch the female superhero soar across the war and triumph her way through it all, DC followers also want to know how the film will intertwine the Justice League into the climax.
While director Patty Jenkins confirmed that the movie will have no post credits scenes that could hint Justice League plot, Wonder Woman actress Gal Gadot decided to tease fans and let in on some spoilers about the DC movies.
Also Read: Did Ant-Man director take a dig at Wonder Woman's women-only screening outrage?
Talking to numerous media people at the premiere of Wonder Woman, the DC actress shared different yet limited information about her role in Justice League. While she tried to focus majorly on Wonder Woman, Gadot went a little off-beat and discussed her possibility of beating Superman Henry Cavill if a particular comic book line (featuring the two superhero clash) is adapted.
Talking to Warner Bros in a video interaction, the actress was asked if she could kick Cavill's a** if ever there was a show-off between Superman and Wonder Woman. Without any hesitation, the actress replied that the female superhero would win over the red cape hero.
"For sure," Gadot tells adding "It's going to be a tight one, but yes."
While this did break the routine questions mongering about the Wonder Woman release and Justice League, reporters couldn't stop from asking the actress what her role looks like in Justice League.
Instead of delving into the story line of Justice League, Gadot kept things safe and informed reporters that her role will be very different in all the three movies the character has appeared.
She told Warner Bros that the beauty of Wonder Woman's role is that she is not of just one colour. She started off as an innocent little girl who got wiser and wiser and this is clearly seen in the three movies.
Talking to CinemaBlend, the Israeli beauty revealed that fans will see different facets of the superhero in Wonder Woman and Justice League.
"She's the most powerful warrior, but she can also be vulnerable; and she can be confident but confused; blunt, but curious. There are so many different qualities to her character that does not make her perfect and easier for us to relate. She's still Diana, but nowadays she's wiser and more educated about the complexities of life and the world and mankind. But she's always full of compassion and warmth and love for everyone," she said.
Wonder Woman releases on June 2. Gadot will reprise her role in Justice League releasing on November 17.