The data war between major telecom operators -- Reliance Jio, Vodafone and Bharti Airtel -- has been on ever since Jio introduced free 4G data for three months last year.
Interestingly, a startup company based in Bangalore called Wifi Dabba has joined the war, and it has the potential to change the course of the competition.
Reliance Jio currently offers 1 GB data with free voice calling facility across India (local+STD+roaming) and free 20 SMSes for recharge of Rs 19. It is for prepaid users and valid for only a day. The telecom operator also has a Rs 149 plan that offers 4.2 GB data for 28 days.
Also read: Get 1GB data at just Rs 20, and this deal isn't from Reliance Jio
On the other hand, Vodafone offers 1GB of data at 3G/4G speed for a recharge of Rs 47. It also has a Rs 199 plan that offers 1GB of 4G/3G data with unlimited local and STD calls for 28 days.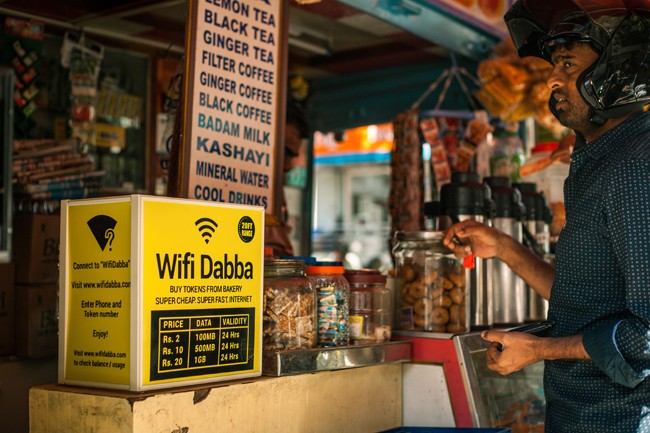 On the other hand, Bharti Airtel offers 1 GB data (1 day) for a recharge of between Rs 49 and Rs 55 based on the state of India you are in. It also has Rs 199 plan offering 1GB 4G/3G/2G data for 28 days along with unlimited voice call (local and STD).
Coming to latest entrant Wifi Dabba's data plans, the startup company offers 100MB of data for just Rs 2, 500MB for Rs 10 and 1GB for Rs 20 with validity of one day.
It sounds good and has the potential to beat Reliance Jio, Vodafone, Airtel and others, but it has a limitation as it is available only in Bangalore at the moment, though there is a plan to spread to other parts of the country eventually.