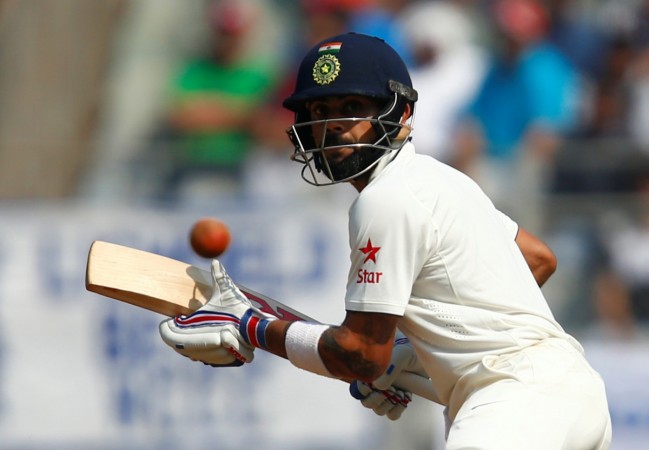 Mohammad Azharuddin, Sachin Tendulkar, Rahul Dravid and MS Dhoni all failed. Now, Virat Kohli will aim to achieve success at a South African venue where the 1st Test commences on January 5.
India and South Africa will open the three-Test series battle at Newlands stadium in Cape Town. It will be a tough task for the Kohli-led side at this ground.
In previous four Tests in Cape Town, India have never managed to win. South Africa won two while the other two contests ended in draw.
India's first-ever Test in Cape Town was in January 1993 with Azharuddin led the side. The match was a stalemate with Javagal Srinath picking up the Man-of-the-match award for his six-wicket haul (2/51 and 4/33).
Again, four years later, January 1997 saw India's tour to South Africa and a Test in Cape Town. This time Tendulkar was the skipper. Tendulkar (169) and Azharuddin (115) hit centuries but India lost badly - by 282 runs. They were bowled out for 144 chasing 427.
After a decade, January 2017, Dravid captained India lost to the hosts by five wickets. Opener Wasim Jaffer's ton went in vain.
After a good first innings where India scored 414, the hosts were restricted to 373. However, Indian batsmen failed in the second essay - 169 all out. South Africa chased down 211 losing five wickets.
January 2011 saw Tendulkar scoring 146 in the first innings. India were set a target of 340 and they ended up with 166/3 in 82 overs to draw the contest. Dhoni was the captain.
It is again January and in the year 2018, there a Test in Cape Town. Unlike previous games, this is the series opener.
Can Kohli and his men break the 25-year jinx and win at Newlands?
India vs South Africa Tests at Newlands, Cape Town
January 1993 - Draw (SA 360/9 declared, 130/6 d; India 276, 29/1)
January 1997 - South Africa won by 282 runs (SA 529/7 d, 256/6 d; India 359, 144)
January 2007 - South Africa won by 5 wickets (India 414, 169; SA 373, 211/5)
January 2011 - Draw (SA 362, 341; India 364, 166/3)