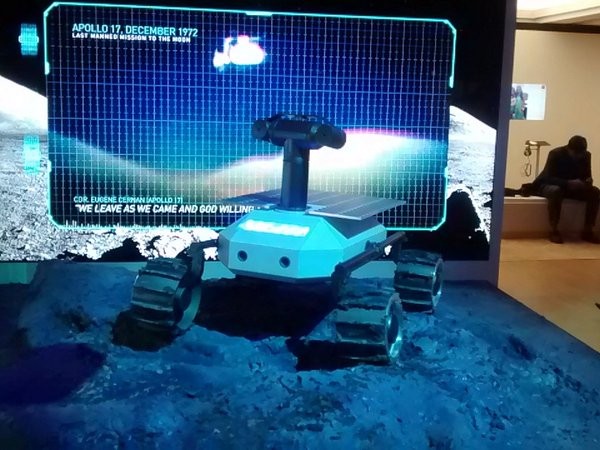 Of sixteen teams competing to land a rover on the moon, and being privately-funded to do so, Bengaluru-based TeamIndus is India's only entry. Helped by 85 engineers and 15 former Indian space research scientists, the team has already won $1 million milestone prize for its landing technology and has geared up to traverse 500 metres of the moon surface while transmitting HD pics and videos to Earth.
Building a spacecraft capable of passing over the moon topography, beaming pictures, and being 90 percent privately funded are conditions mandatory to win $30 million prize under the Google Lunar XPrize (GLXP) initiative. Axiom Research Labs, an aerospace start-up that has carved out TeamIndus, is up against a herculean task, reported Bloomberg. It added, however, the team had already outdone nine teams in the competition.
If the team becomes successful, it would not only be an Indian company's first ever landing (soft), but could also give the country a "ticket" to master moon landing technology, noted the news outlet.
The designer of the spacecraft, Karan Vaish, said the rover was lightweight with good suspension; its wheels had no springs or dampers and were specifically designed for movement on lunar soil.
A lunar mission reportedly costs $60 million and Axiom Research has been lucky to find some founders and entrepreneurs to back it. Vivek Raghavan, the tech lead at the start-up, said with support from technopreneurs like Nandan Nilekani and others, the venture was confident "to raise the fund and win this competition".
The team hopes to soft land their rover on the moon by December 2017.