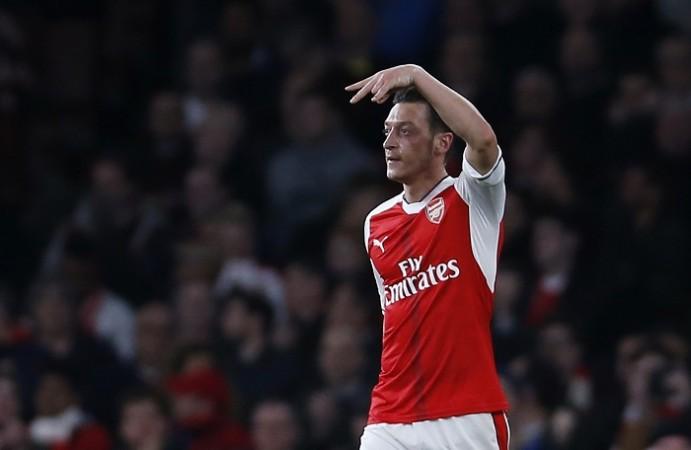 The January transfer window has not yet opened, but there are plenty of talks around Arsenal star Mesut Ozil, whose contract with the Gunners expiring by the end of the season. The German international has been linked with Manchester United and Barcelona.
A club rarely sells a quality player to their direct rival, and Arsenal does not seems to be in any mood to let Ozil sign for Manchester United, who might be keeping a close tab on Ozil's contract condition.
Arsenal situation has been made problematic with Ozil not having signed a new contract, and one does not see him penning down a new one as well. In that case, Arsene Wenger, Arsenal manager is willing to sell his top player in January, but not to United, the gaffer will be okay if he signs for Barcelona, according to a report in Spanish outlet "AS".
It remains to be seen if Barcelona will be willing to pay his reported demands of 370,000 euros per week. With Barcelona in a tight spot regarding the fees, it would not come in as a surprise if they are forced to sell some player to bring Ozil.
However, Ozil's contract situation is not the only problem the Gunners are facing as Alexis Sanchez has also not signed a new contract.
The Chile international came close to signing for Manchester City in the summer, but remained as Arsenal player even when the transfer window closed.
This winter looks increasingly interesting for the future of both these players. Both the players are less likely to sign a new contract. Will Arsenal sell their players in January to make some money? The situation is going to be tricky as both the players can go for free next season.