Camila Cabello has revealed she is on good terms with her former Fifth Harmony members. The 21-year-old artist had left the band in 2016.
During an interview with Marie Claire, the Cuban-American singer admitted she has no hard feelings for Lauren Jauregui, Normani Kordei, Dinah Jane Hansen, and Ally Brooke Hernandez. She said: "I think that we're all good now."
"I saw Normani [Kordei] at the Billboard Awards, and we kind of mutually came up to each other," she recalled. "She'd performed that night. And so I was like, 'Oh, how was it?' She said, 'Oh, I was so nervous.' And I was like, 'By next year you'll be totally fine. You're killing it. I'm so happy for you. I'm so excited to see what you do with your music.' I told her, 'I just want you to know, I really hope we can all move on from everything, and I'm genuinely happy for the other girls, and I hope you tell them I wish you the best.' And she was like, 'I'm so proud of you.' It felt like everything is totally fine."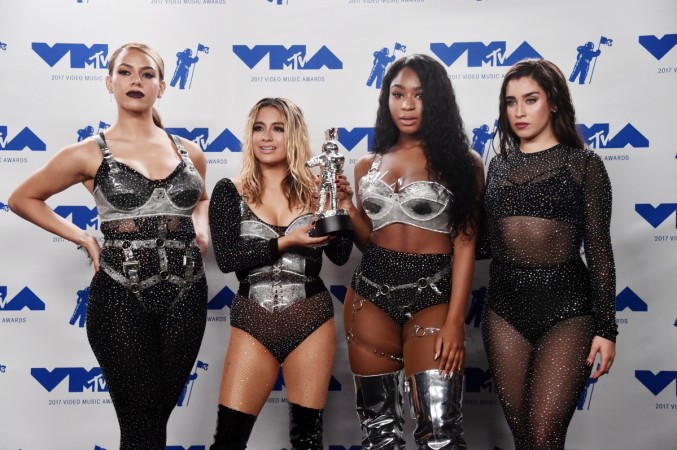 The Havana hitmaker confessed she felt pressurised while she was in the band. She shared: "I would try to kind of rebel in my own way and wear turtlenecks or pants -- which was allowed. Nobody ever put a gun to my head and was like, 'You have to do this.' But it was definitely moving in a certain direction and there was a group mentality, so you have to do it."
Adding on, Camila also talked about the rumours of her possibly starring as Maria in Steven Spielberg's upcoming adaptation of West Side Story. She said: "I don't think so. I feel like this has been the first year and a half of me getting to know myself. I have this confidence now that I haven't had before, of listening to myself and not really doing brain damage on 'Should I release this song?' 'Should I do this this way, or should I do it that way?' 'Am I the way this person sees me, or am I the way I see myself?'"
"I know exactly who I am, and I know what I want to do," she added. "I'm just not ready to give up that voice for something else right now."