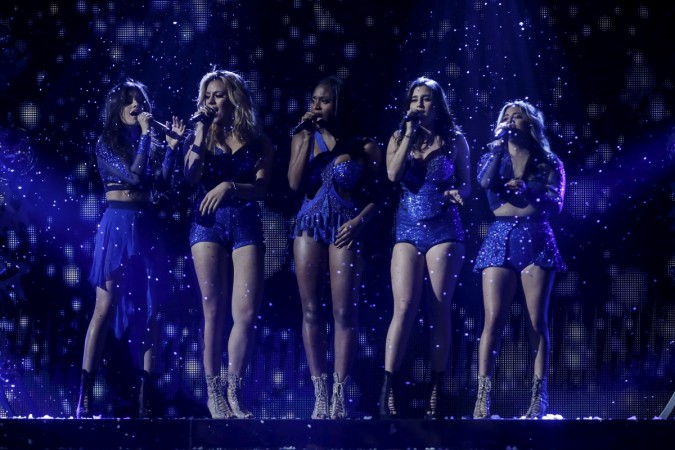 Only yesterday, fans of the Fifth Harmony band were left heartbroken with the news of the band's split and today the blame game has begun. In an Instagram post by Camila Cabello, the ex-band member opened up about being unaware of the official statement until it was up on the official handle.
The long post by the singer explained: "I was shocked to read the statement the Fifth Harmony account posted without my knowing. The girls were aware of my feelings through the long, much-needed conversations about the future that we had during the tour. Saying that they were just informed through my representatives that I was 'leaving the group' is simply not true."
She further shares that while she is going to go ahead and work on her future endeavours in the coming year, she did not intend for things to end this way with the girls. "As sad as it is to see this chapter ending this way, I will continue to root them all on as individuals and as a group. I wish nothing but the best for them, all the success in the world and true happiness," she shares.
The outburst was followed by a post by the official handle of Fifth Harmony. In an official statement issued by the band, the now-four member group has clarified that Camila Cabello chose to leave the group. The statement, issued by Ally Brooke, Normani Kordei, Dinah Jane, and Lauren Jauregui, over Twitter and Facebook, read that they did not want to play the blame game and want to clear the air about the split.
The official announcement says that the present four members have been making continuous efforts to keep the group as one. But Cabello has, over a period of time, distanced herself from the band. "We called for group meetings which she refused, we asked LA Reid and the label to step in and try to set meetings, which again, she refused. We even went as far as group counselling which she did not show up to," the band clarifies.
"So no, after months of rejection from her and her team, these supposed lengthy conversations in fact never happened, although we pleased. We have tried with exhausted efforts and hearts to keep this group alive as the five of us, and we want it to be very clear that unfortunately those efforts were not mutual," the post read.
Is this a making of another bad band split story or will things end at these notes? Harmonisers will have to wait and watch.
Related
Was Camila Cabello kicked out of Fifth Harmony?
One Direction's Louis Tomlinson heads for a solo career; meet other bands that separated ways
Drake-Rihanna, Justin Bieber top Spotify's 2016 list of most streamed musicians
The Weeknd and Clean Bandit top Spotify charts with Starboy and Rockabye