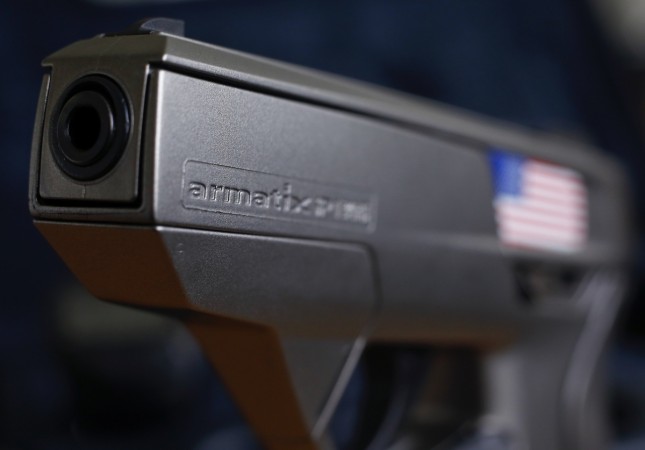 Seven people have been killed in a drive by shooting in Isla Vista, near the University of California, Santa Barbara, various news sources in the Unites States are saying.
CNN's affiliate KEYT-TV reported on Saturday citing Santa Barbara County Sheriff Bill Brown that the suspected gunman was among the seven killed in the shootings.
Labelling the suspect as "Severely mentally disturbed," Brown said that it was a "premeditated mass murder."
Investigators believe that the gunman who drove a black BMW acted alone in the shooting that took place late on Friday night (local time).
Brown said that the suspect exchanged gunfire with deputies and then drove off and crashed into another parked car.
According the KEYT report, witnesses described seeing "a black BMW speeding through the streets, spraying bullets at people and various targets. The suspected gunman then traded fire with deputies before crashing his car in to another parked car, the report said.
The gunman was found in the BMW with a gunshot wound on his head, the report said adding, it wasn't clear if the death was self-inflicted or whether deputies killed the man. A handgun was recovered from the scene.
Reports suggest that the violence occurred over a period of 10 minutes, from the first emergency call at 9:27 pm to the suspect's discovery.
Word on the street quickly spread about a video doing rounds on the Internet, posted by a young man who identified himself as Elliot Roder, titled "Retribution" where he appears to blast women who've ignored or rejected him. The seven-minute video shows the man saying that he would "punish" all women who had rejected him over the past eight years.
Sheriff Brown said that investigators were familiar with the video and are looking at whether the man had any links with the crime.
"Guys in a BMW. Maybe they were trying to prove they're tough," an eyewitness Xavier Mozejewski was quoted as saying in NewsChannel 3.
He saw two girls being shot at. One among them was shot dead, while the other was critically hurt.
"I heard shots, screams, pain....all emotions. I hope she is going to be fine," he said.
More details on the incident is expected to be out soon.