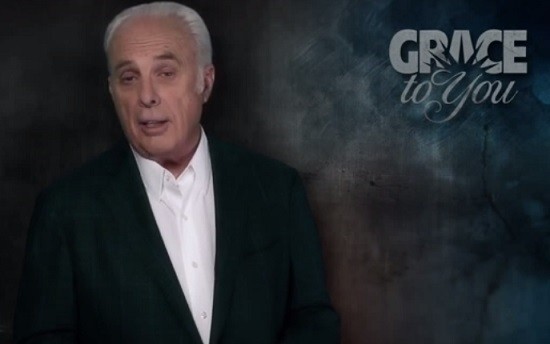 A Californian Pastor has raked up controversy, after he told the parents of gay kids to alienate them and "turn them over to Satan" as they cannot be allowed to continue with the Christians in their sinful ways.
Pastor John MacArthur made the controversial statement during a recent edition of his show "Grace to You". The TV evangelist was responding to a question from a church member on parenting gay children, reported online news source Americans Against the Tea Party.
Pastor MacArthur's reply that the parents of gay children should cast them out of their lives and leave them to Satan has been criticized widely, and hundreds of online viewers have given thumbs down to the video of the show on YouTube.
In his question, a viewer asked Pastor MacArthur: "My adult child just 'came out', in other words declared to be a homosexual. What do I do?"
"You know, the answer depends," MacArthur responded. "If that adult child professes Christ, claims to be a Christian, then that becomes an issue for confrontation of the sternest and strongest kind because that falls under Matthew 18."
Chapter 18 of the Gospel of Matthew in Bible contains the parable of the lost sheep and a sinful brother.
"If your brother sins against you, go and tell him his fault between you and him alone. If he hears you, you have gained your brother. But if he will not hear, take with you one or two more, that 'by the mouth of two or three witnesses every word may be established.' And if he refuses to hear them, tell it to the church. But if he refuses even to hear the church, let him be to you like a heathen and a tax collector," said MacArthur, quoting from Verses 15-17 of the Bible.
Basing his statement on the biblical verse, MacArthur advised the parents to first counsel the child on his sinful ways, and if the child does not listen to them, the church should intervene on their behalf.
"You can't condone that; it's inconsistent with the profession of Christ. So, you isolate them; you don't have a meal with them; you separate yourself from them. You turn them over to Satan, as it were as scripture says," MacArthur stated.
The pastor then goes on to point out that this advice is only for parents of gay Christians. He adds that non-believers will have be dealt with confrontation by way of biblical verses "to call that person to salvation and repentance" to leave his/her sinful ways.